The Moldovans that are engaged in seasonal agricultural work in Germany will have the same rights as local workers, claim responsibilities within the Moldovan Ministry of Health, Labor and Social Protection, who signed on Thursday, July 1, a Memorandum of Cooperation with the Agency Federal Office for Employment of Germany.
"The signing of the memorandum of cooperation will provide a framework of legal guarantees for Moldovan workers, based on equity and equal working conditions with German workers, and will help protect their rights in the context of seasonal agricultural work in Germany," said the State Secretary, Vasile Cușca.
According to the authorities, the agreement provides a number of guarantees for workers – concluding the employment contract directly with the employer, guaranteeing legal residence by issuing a work permit, ensuring working conditions equal to those of local German workers, providing the employer with health insurance for employees, the possibility to benefit from leave and social insurance, in case of long-term employment or repeated employment of Moldovan workers.
The diplomatic document also establishes a mechanism for the protection of the Moldovan citizens in case their rights will not be respected, the Ministry representatives claim.
The provisions of the memorandum will enter into force at the beginning of 2022.
During her official visit to Berlin on May 19, President Maia Sandu stated that "she appreciates the openness of the German authorities to sign an agreement on the employment of Moldovan citizens in seasonal work, in agriculture, in Germany."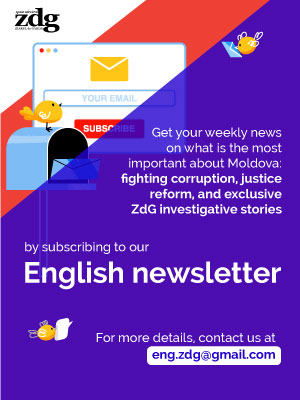 04 December 2021
While looking for interesting local people to invite to the Moldovan-American Convention MAC8 in Seattle, that will be held between September 30th and October 2nd 2022, I found Vladislav Zotea, a mountain climb…
Starting with his own life story, in 2010, Jasminko Halilovic, originally from Bosnia and Herzegovina, began documenting a book about children growing up in war times. Meanwhile, meeting dozens of people who we…
Roskomnadzor (Federal Communications, Information Technology, and Media Surveillance Service) ordered Ziarul de Gardă to delete an article about Russia's war on Ukraine and asked Internet operators to blo…
Several articles published by ZdG during 2021 have had an impact and led to opening criminal cases or sanctions. The investigation "Concrete Instead of Trees in a Chișinău Forest" brought to the public's…
"I left the unit out of fear. I joined the army to do military service and not to let someone mock me. (…) The superiors reacted aggressively. I learnt nothing from the military service: I made repa…
"Fighting corruption is a very important process that we engage to complete; the country's strategy, however, must focus on education." A year after the inauguration of Maia Sandu as President…
-