From resounding victories to the deplorable conditions in which they train, our athletes are passing through two worlds of contrasts. Taking the name of a country plagued by poverty and corruption to the podium of major competitions, these athletes can unabashedly demand the right to be respected. Some ask for it, but are not heard. And others continue to hope and expect that one day sport in Moldova will be one of the state's priorities.
In early June this year, the government approved an opinion on a draft law doubling the monthly stipend for performance athletes. At the moment, this scholarship varies between 3000 and 25 000 lei, depending on the athlete's performance. Two months after that opinion, the law has still not been voted in the second reading, and our champions continue their preparations for major competitions in uncertainty and precarious financial conditions.
Ziarul de Gardă accompanied several top athletes to their training sessions and talked to them about how hard it is to achieve high results without proper state support. The Chisinau Light Athletics Training Centre was the first sports building we visited.
The Chisinau Light Athletics Training Centre – a "journey into the past"
Built in 1993, this sports complex has been among the state's so-called priorities for many years. Although huge sums have been budgeted for renovation in recent years, the track remains in a deplorable state.
One of Moldova's greatest sportswomen, Zalina Marghieva, who specialises in the hammer throw, has been training at the Centre for more than 20 years. The 34-year-old, who has taken part in four Olympic Games, says she fears that in a few years' time, unless concrete measures are taken to revitalise the infrastructure, our sport will be irreversibly on its way to extinction.
"Training conditions and infrastructure have deteriorated. I started my sporting career in 2000. See the safety net behind me? When I first came here, this net was already rusty, it's the same now, maybe even worse. I think that if I had at least 30% of the conditions that my competitors have, I think my results would have been much better. Because it's obvious that mere talent and a patriotic sense can only take you so far. Unfortunately, not having a good restoration, not having basic conditions, we lose a lot. We also affect our health. We are crippled by trauma and have no resources to recover," said Zalina Marghieva.
I met Zalina at the summer stadium of the Light Athletics Management. The fifth-place finisher at the Olympics and fourth-place finisher at the World Championships trains on a patchy field with a damaged terrain, overshadowed by the new blocks built around the Manege.
To know how far she's thrown the hammer in training, Zalina has to navigate by makeshift markers made of plastic bottles and rusty wire.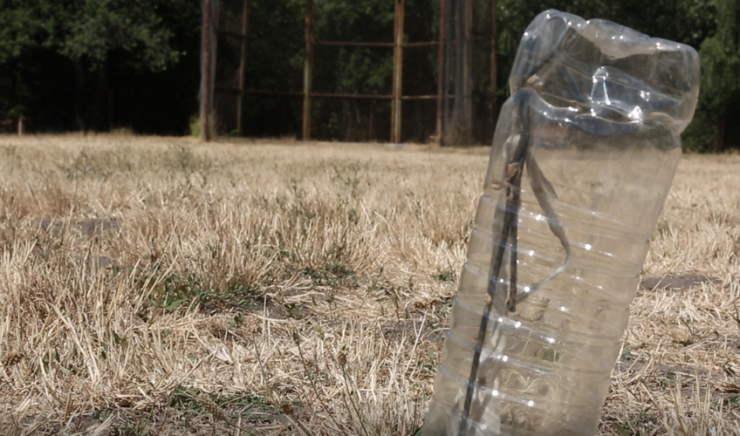 The costs of equipment, travel, rehabilitation services and personal life beyond sport are high enough to eclipse the scholarships athletes receive from the state.
"I've been very lucky with my parents, because they've sacrificed a lot of their time and their money so that I can get to a level. My father had to sell his car and my mother sold her parents' house. We had to cut the budget in order to get to the level we are at," Zalina said.
The gym at this Training Centre is also a "trip down memory lane", with fitness equipment unchanged for decades and dilapidated infrastructure. There is no heating system in the multi-purpose hall inside the building where athletes train in winter. As a result, temperatures in the cold season become unacceptable for training. The ultimate consequence of these shortcomings is a brutal blow to the number of young people who want to tie their lives to athletics.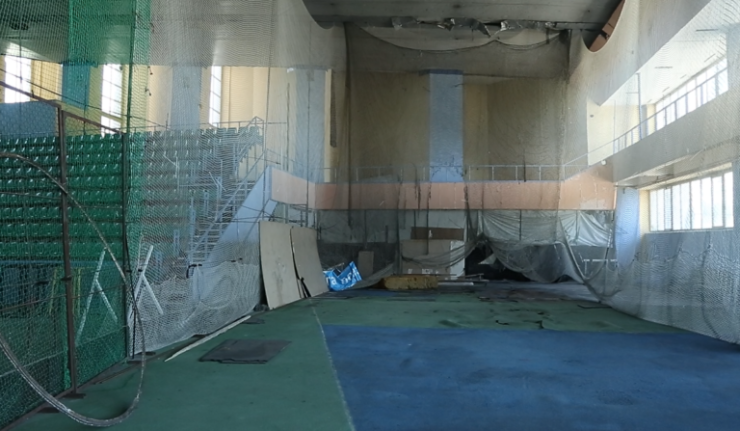 World and European champion living in a dorm room
From the Light Athletics Training Centre we went to the National Teams Training Sports Centre, where we met Greco-Roman wrestler Victor Ciobanu. The infrastructure in the Greco-Roman wrestling hall has long since ceased to provide decent conditions for training.
"We have had this hall for years. More than 20 years have passed and we still only have one hall. That's very little, compared to the results we have given to the country," the wrestler said.
Without a ventilation and air conditioning system, in summer, temperatures literally soar for athletes. "The advantage is that we make less effort. In this heat, we lose a kilo and a half without exercising," wryly quipped gym coach Mihai Cucul. Asked when the last time the fitness equipment in the gym was changed, the coach told us that he is the same age as them.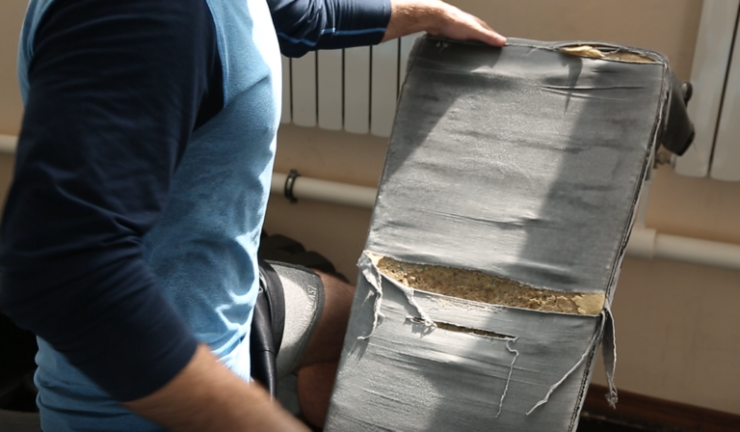 "When we win at competitions: at the European or world championships, our photos appear on all the websites and politicians congratulate each other. But when it comes to support, nobody reacts. Don't get us wrong, we don't complain, we want to be respected in the way we deserve", said Victor Ciobanu.
Victor Ciobanu, 29, lives right on the grounds of the National Teams Training Centre. A room in the dormitory is all the state could do for the international Greco-Roman wrestling master, world champion, European champion and fifth-place finisher at the Olympic Games.
"We, at least, have to have the necessities to live a normal life, to make a family. I, to this day, live in the National Team Training Centre, right here in the back. That's not normal. I have already given so many results for the country, but changes are not coming. That's the situation", Victor confessed.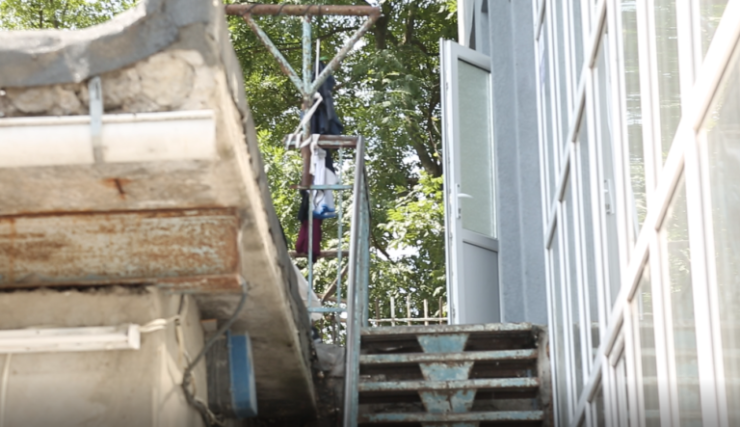 "First of all, at the age of 30, I believe that everyone should have a family and children. But the athletes still live in the dormitory at the National Team Training Centre", says coach Mihai Cucul.
Victor's huge results are always accompanied by presumptive promises from the authorities. Since 2018, the fighter has been promised an apartment in Chisinau.
"I was promised, first, the former government, then another government, the same as the current one. With the apartment there are no changes. I write letters to the government, to the Ministry of Youth and Sport, but they refused. Not that I'm sorry. We really work very hard and I don't like it when we don't value our athletes, when we don't try to help them to achieve good things in life, so that they can come back to this field. I really want to get involved," added Victor Ciobanu.
Victor Ciobanu returned Moldova to the Olympic Games in Greco-Roman wrestling after an absence of 25 years. The last person to do so was Sergei Mureico in 1996. But Ciobanu achieved what the legendary Mureico did not, the latter choosing to represent Bulgaria after the 1996 Olympics and becoming European champion for the country. Victor Ciobanu remained faithful to the tricolor and, in 2019, he also brought the continental title, only not in Sofia, but in Chișinău.
On October 8, 2021, three months after the Olympic Games, where he placed fifth, Victor Ciobanu achieved one of the greatest achievements in the history of our sport – the title of world champion in Greco-Roman wrestling.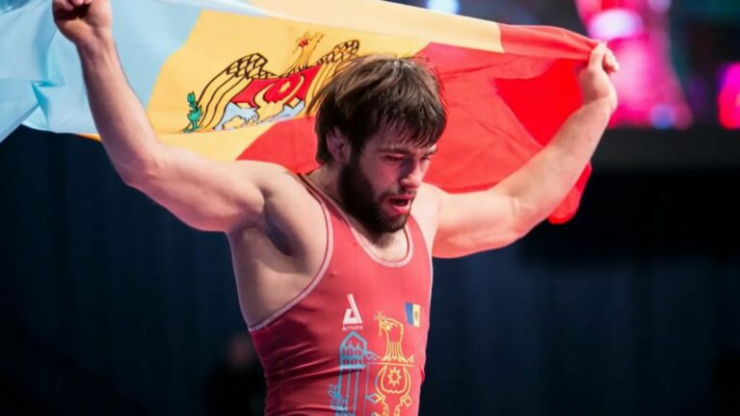 "We are the only country in Europe that goes to competitions without a doctor"
From the Greco-Roman wrestling hall, we went to the freestyle wrestling hall, also located in the National Training Centre.
With an infrastructure that is indistinguishable from that of the Greco-Roman wrestling hall, the free wrestling hall is another proof that Moldova is "light years" away from countries that invest in sport.
This is where our champions Anastasia Nichita and Irina Rângaci train. The women's wrestlers don't have their own gym, but train shoulder to shoulder with the men.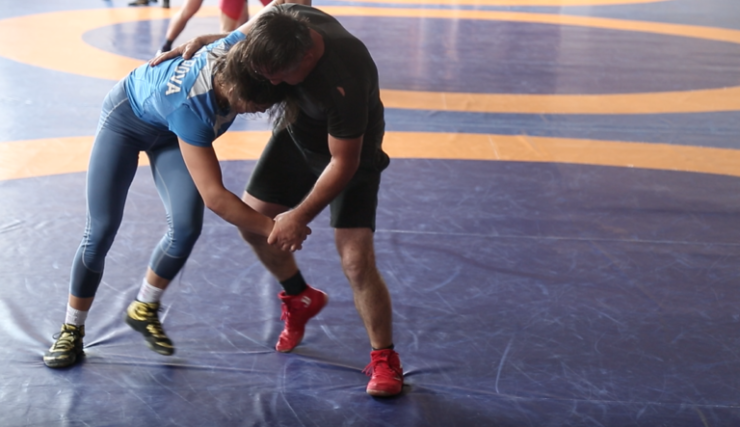 But tiny scholarships, lack of infrastructure and living conditions are not the only barriers our athletes face on their long road to glory. Another major problem is the absence of medical staff. Our athletes do not benefit from the services of masseurs, physiotherapists, nutritionists, let alone psychologists. The absence of medical staff during major competitions makes our athletes vulnerable to opponents who come "packed" with everything from head to toe.
"I hope that in the future we will also build halls in Moldova, that we will have a masseur, that we will have doctors, because it will be good for us. It is very important. Especially when we go to competitions, it often happens that we get injured and we have to go to our neighbours, Romanians or Ukrainians, to ask them to help us, to put a "tape" (bandage) or an injection, because we don't have a doctor. We are probably the only ones in Europe who come to the European championships without a doctor", says Anastasia Nichita.
Anastasia Nichita is a double European senior champion and her colleague and friend Irina Rângaci is also a double European champion. Moreover, in October 2021, Irina managed to triumph at the women's wrestling world championships, becoming the first athlete in our history to do so.
From the wrestling hall, we went to the judo hall. Here we met one of the most popular judokas in the world, Denis Vieru, who this year reached the top of the world ranking in his weight category. The judoka, whose performances garner hundreds of thousands of views on YouTube, says that while the rest of his shortcomings can be endured, the lack of doctors can no longer be overlooked.
"For the most part, I know a lot of athletes who basically pay their own way for things like masseurs and nutritionists. In addition to the coach, he also makes a mini team, depending on the budget, to take care of his condition and his health. At this level, to tell you the truth, you need good guys and professionals on your side. The best. We're real fighters, even if conditions leave something to be desired, but we're coping and striving to keep the standards up. It's summer, winter, it doesn't matter, we're competitive athletes and we endure. Clearly, the conditions in the Republic of Moldova are far from satisfactory," said Denis Vieru.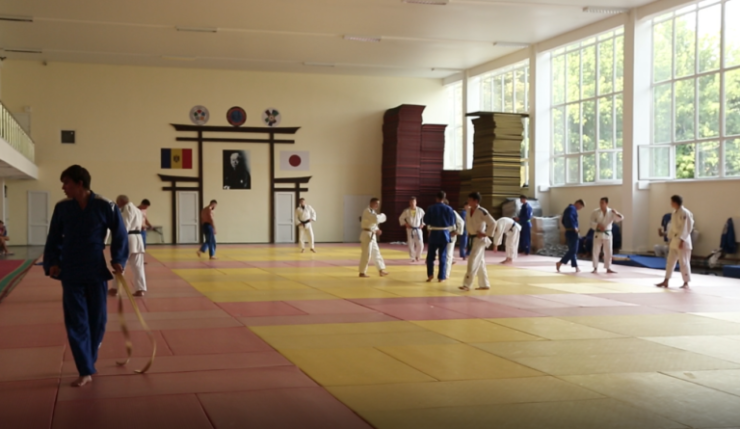 Many Moldovan athletes have been tempted to represent other countries, but even more have thought of abandoning the sport. Even when they were down, understanding that sport is the purest form of patriotism, they found the strength to carry on the fight.
"That's what motivates. It's very rewarding and then you understand that it's really worth continuing and making results. Not just for yourself and your family, but for a whole group that cares about you a lot. It's the most enjoyable thing for one's soul, ahead of everything" Denis added.
Outside the city, things are even worse. This is the home of Cătălin Spânu, who in July became European freestyle wrestling champion in the under-15 category. The Specialised Sports School for Olympic Reserves in the city of Calarasi has launched an appeal for donations to help the young athlete, who comes from a socially vulnerable family.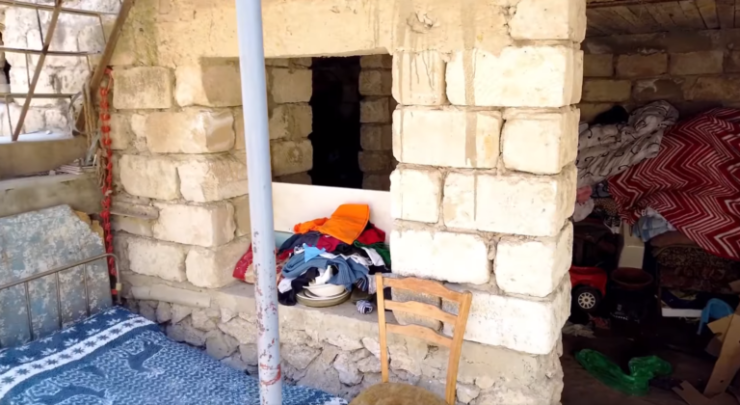 The initiators of the campaign are appealing "to people of good faith" to support the young athlete and his family "to get out of poverty and to be able to live with dignity in society". Here are the bank details where contributions can be sent.
When will we have a "David Popovici" of our own?
The days when Romania was one of the great forces in sport, as it was at the 1984 Olympics, when it came second overall after the USA, seem to be long gone. But this summer, Romanian sport has taken a breath of fresh air. David Popovici, a swimmer of just 17 years old, became double world champion in the 100 and 200m freestyle. In addition to Popovici, there were other young swimmers who performed. When will Moldova have its own David Popovici? Probably not too soon.
There is no Olympic-size 50-metre pool in Chisinau, so competitive swimmers have to go to Tiraspol to find the necessary conditions for training. In fact, we have a 50-metre pool at the Chisinau Arena, but it cannot be used. The "Chisinau Arena" sports complex, which cost the government more than 13 million euros, was due to open in October 2019, but although it is one hundred percent ready, it cannot open its doors to athletes because access roads have not been provided and built.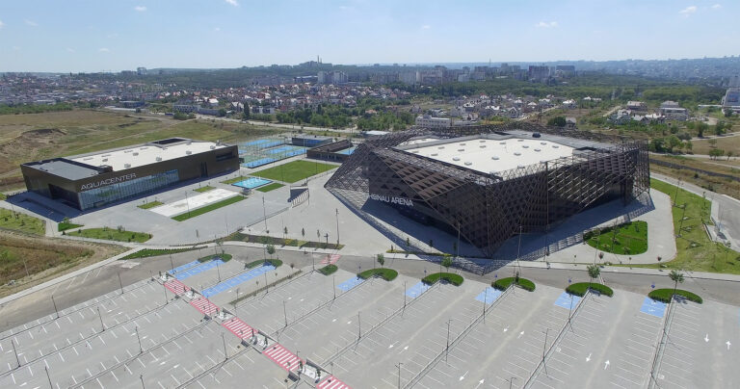 When we gained independence on 27 August 1991, Moldova had several pools where big tournaments were held. But instead of being rebuilt, they were destroyed. This was the route followed by the "Moldova", "Iunosti" and "Locomotiv" pools.
Team sports
But the stories I have presented in this article are only the "tip of the iceberg", because every athlete in Moldova, regardless of discipline, lives his own drama. We have rowers, Olympic medallists and world champions training on the lake in the "Valea Morilor" Park, archers putting their arrows on the rope in the woods, from where they are then chased away, or athletes winning half marathons, running barefoot, because they were not provided with the right equipment.
These problems are not just for individual sports. We are just as bad in team sports. In basketball, volleyball or rugby, we hardly count at all on the world stage. In football, which is still the most popular sport in Moldova, we are also down and out, waiting for years to win an official match. The national team doesn't have its own stadium. The old Republican Stadium, where the famous David Beckham made his international football debut and where Lithuania's Bardauskiene set the world record in the long jump, has been lost to the abyss of history. The only kinds of team sports I've performed at in recent years are futsal and beach soccer. This summer, our national beach soccer team triumphed at the European Championship, Division B, held right in Chisinau, on the Arena in "La Izvor" Park.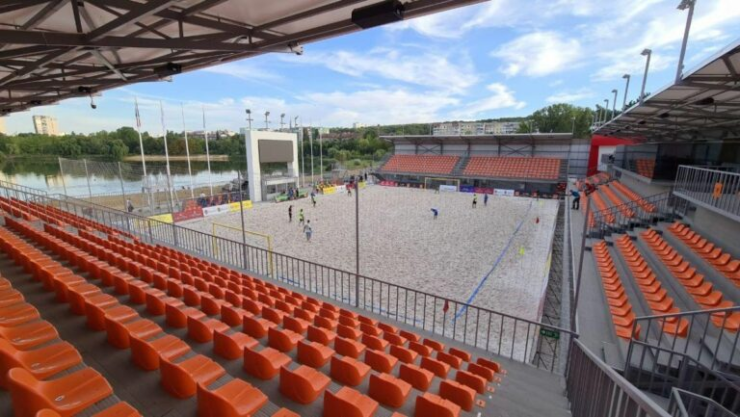 Many of the players in the beach soccer national team also represent our futsal national team. In the absence of a professional domestic championship, Moldova's national futsal team has achieved stunning victories over countries such as France, England and the Netherlands, and last year came close to a historic qualification for the European Championship. Our national futsal team is currently in the running for qualification for the World Championship.
In futsal, everything seems to be going from strength to strength, but things are not as rosy as they seem. Our team's results are largely due to experienced players who have played or are still playing abroad. But most of them are long past 30 and their retirement is only a matter of time. The younger ones, coming from behind, don't seem able to maintain the same high standards. Recently, our under-19 national futsal team lost to Andorra. Young people who play futsal in our country have amateur status, i.e. they have no contracts or income.
"I can't say that they make too much money here. I don't think futsal money is enough to make a decent living. You have to play somewhere else, like all the boys play: they also play beach football, they also play mini football, they also go to Division A. They do what they can. That's how it is with us. It's a pity there are no teams that would keep a player all year round, like in Romania, for example. There, you have a 12-month contract and then you're sure that for a year you only do what you like and only do futsal. You're not allowed to play mini-football or beach football," says Constantin Burdujel – one of Moldova's most valuable futsal players.
Most of our country's futsal victories have come on the Ciorescu Arena. And the trophy won by the national beach soccer team also came home, on the Arena in Izvor Park. These two buildings were built with outside funding, with the support of FIFA and UEFA. Coincidence or not, where there has been investment in infrastructure, results have come.
But what has the state built on its own since independence? Perhaps only the sports complex in Causeni, the boxing school in Grimăncăuți, the sports complex in Pănășești, the village of former Prime Minister Pavel Filip, or the Chisinau Arena, which keeps its doors closed.
We do not have a sponsorship law that would allow companies to offer sponsorships to sports clubs, national sports federations and other sports structures or non-governmental organisations. We don't invest and don't build enough, we promise and don't deliver, but we still expect athletes to "turn water into wine". For three decades, this has been our only strategy.
While looking for interesting local people to invite to the Moldovan-American Convention MAC8 in Seattle, that will be held between September 30th and October 2nd 2022, I found Vladislav Zotea, a mountain climb…
Starting with his own life story, in 2010, Jasminko Halilovic, originally from Bosnia and Herzegovina, began documenting a book about children growing up in war times. Meanwhile, meeting dozens of people who we…
Roskomnadzor (Federal Communications, Information Technology, and Media Surveillance Service) ordered Ziarul de Gardă to delete an article about Russia's war on Ukraine and asked Internet operators to blo…
Several articles published by ZdG during 2021 have had an impact and led to opening criminal cases or sanctions. The investigation "Concrete Instead of Trees in a Chișinău Forest" brought to the public's…
"I left the unit out of fear. I joined the army to do military service and not to let someone mock me. (…) The superiors reacted aggressively. I learnt nothing from the military service: I made repa…
"Fighting corruption is a very important process that we engage to complete; the country's strategy, however, must focus on education." A year after the inauguration of Maia Sandu as President…
-
-
barista oat milk
-
yatırımsız deneme bonusu