Starting with his own life story, in 2010, Jasminko Halilovic, originally from Bosnia and Herzegovina, began documenting a book about children growing up in war times.
Meanwhile, meeting dozens of people who were telling their painful stories, he noticed that many kept various objects. So, he came up with the idea to collect them in a War Childhood Museum (WCM) that opened in 2015.
Later, the museum team managed to open an office in Ukraine as well. They held their first exhibition in Kyiv in 2021, and then another in Kherson in 2022, which closed just weeks before the war began.
ZdG talked to Jasminko Halilovic about his book, how he opened the museum and what kind of objects people who grew up in the war times brought there.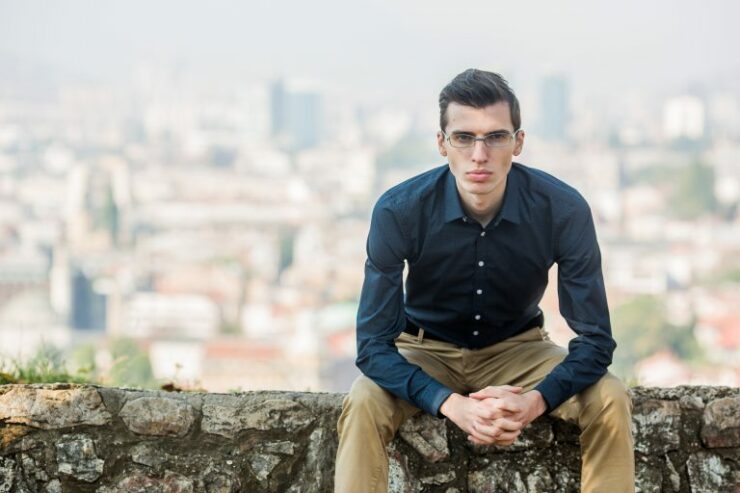 – How was the idea of the War Childhood Museum born?
-The idea was born through the work on the 'War Childhood' book, which I conducted from 2010 to 2013. When I started this book project, I thought it would be a one-off project with only a book as an output. However, the concept which I developed for the book – many memories from many different people – got me in touch with hundreds of people who shared this experience. Through communication with them, I realized a couple of things: 1). It is important for them to have an opportunity to share their stories, 2). There are so many stories that might remain untold, 3). People often have a tendency to connect their memories with personal belongings and physical objects. As I became aware of this, I started thinking about what more I could do, bigger than to book, to create a platform that would serve everyone who shares this experience. That's how I came up with the idea for the Museum.
– Which object do you remember as the one of the firsts exposed, and what is the story behind it?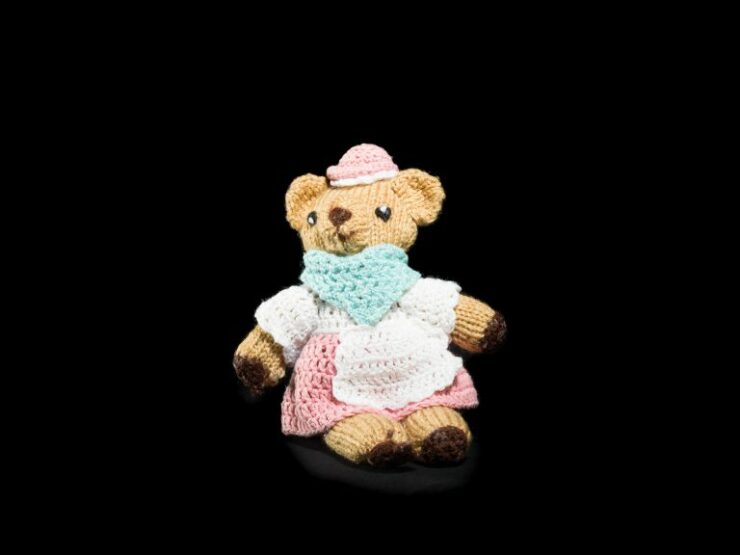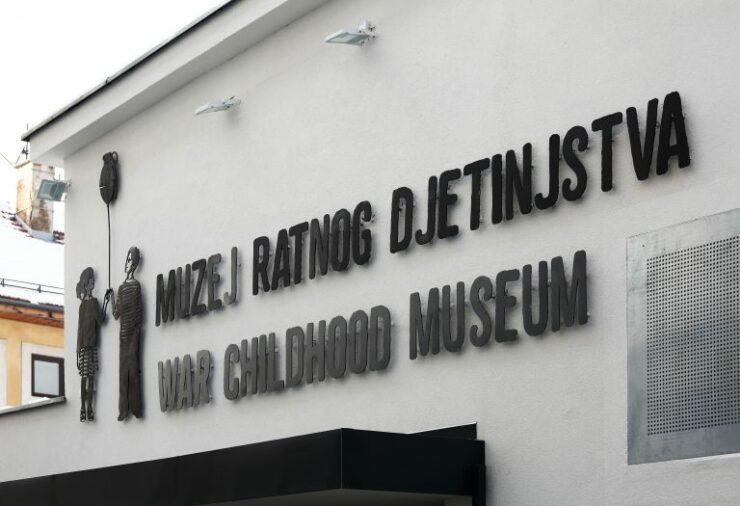 – Many of the objects which would later end up in the War Childhood Museum's collection were already presented/offered to me during the book project. Among them was a half-burned book from the National Library of Bosnia and Herzegovina, which was situated at the Sarajevo City Hall. As some of your readers might know/remember, the Sarajevo City Hall, one of the symbols of the city, was burned down in 1992. Millions of books were destroyed. One teenage girl, Alma, was on her way from school a few days/weeks later. She visited ruins and picked up one of the burned books. Now it is part of our collection.
– Which is the newest object to the Museum?
– Today, the WCM works and collects around the world, and new objects are coming all the time. Recently, our work has been focused a lot on Ukraine, where we also have an office since 2020. One of the most recent objects we collected is from a Ukrainian girl who fled the country to find safety in Europe after 24 February 2022. She brought a book with her to be her companion on this refugee journey. And then, she donated the book to the Museum's collection.
– Is there an object/story in the Museum that feels closest to your heart?
– As a museum founder, I try never to pick individual objects. For us as an institution, and for me as its leader, each object is equally important and each story equally valuable. On the other hand, like every visitor and any individual, I can also connect more with some stories/objects than with others. I was also a child during the war in my city Sarajevo, and there are many stories/objects in our collection from people who I personally know about events/places which I know and which are also part of my personal story.
– What is your most vivid childhood memory?
– Two days after the Dayton Peace Agreement was signed to end the Bosnian War, in November 1995, my sister was born. For our family, she was a symbol of peace, and for me—then and today—the biggest joy of life.
– Does a child who has gone through the war ever recover from the trauma of it?
– This is a very complex question, and there is no simple answer to it. I can only share, from the experience of working on the book and then on the WCM, that the way one lives through or with this experience varies a lot. It can even vary a lot between two brothers living in the same house. It depends a lot on the exact nature of the experience but also on many other factors. It is not the same if you had to flee your home with your parents and if you had to flee alone after your parents were killed. This is just one example, and then there are millions of different experiences. And even if someone would see the experience of two persons to be of similar nature, this does not mean they have a similar relationship towards that experience. Some people remain affected long-term by these traumatic experiences to the extent it jeopardizes their life quality, many people would not point out any everyday life difficulties but do think this experience formed them significantly, and some people do not think this had a long-term impact on them or their lives. It really depends on too many factors, and any simple answers to your question would represent simplification.
– In another interview, you said that at the exhibition not every object is about loss. Some are about friendship or school. And that this made the exhibition rather than a place of sadness, one of hope. Why do you think it is important to look at the Museum from this perspective?
– We at the WCM believe that we have the responsibility to present this experience fully and from as many perspectives as possible. This means that we oppose simplification and the presentation of children only as passive victims. From the materials we documented, we know children are resilient, strong, creative individuals who influence the lives of people around them. Of course, personal losses are part of childhood affected by war, a significant one. And of course, there are sad stories in our exhibition. But we know that those who told us their stories did not do it in order to inspire pity among visitors. We choose to inspire respect. And we don't need to do anything special to achieve that: we just need to present many different materials which we document. They are already colorful and rich, and as you said, they are not only about loss. When carefully presented, they inspire respect and empathy in visitors, and they make the War Childhood Museum a place of dignified exchange and learning.
– Do you keep in touch with people that appear in your book? Do you still receive reactions to your book? What kind of?
– I keep in touch with many of them through social media. Some of them work with the Museum today, and some of them we collaborate with. Some of them became my friends. It is a community that I believe will exist forever, and I believe it represents the biggest strength of our Museum. The book has been translated into six languages, and it is finding its way to new audiences all the time. I often receive feedback from new readers. As discussed in the previous answer, this feedback often includes the words "hope" and "respect". And I am very proud of that.
– I read that you opened an office in Ukraine too. What kind of objects and stories did it gather there at first?
– We started working in Ukraine in 2018 with one researcher in Eastern Ukraine. That year I visited Sloviansk and some villages around the front lines. I saw kids who were going to schools through military checkpoints. Talking to a local activist, I knew we had to do something there. So we started documenting and creating an archive, mostly from kids who still lived along the front line. Later, in 2020, we opened an office in Kyiv and expanded our research activities to work with internally displaced children and youth in different regions of Ukraine. Then we did the first exhibition in Kyiv in 2021, and then in Kherson in 2022. We closed the Kherson exhibition in February 2022, just a few weeks before the full-scale invasion started.
– How has the Museum changed this year, with the invasion of Russia in Ukraine?
– It was not easy. We are still a relatively small organization. We had to evacuate our collection from Kyiv to Lviv and evacuate our Ukrainian team members from Kyiv to Western Ukraine / Poland as well. We had planned new traveling exhibitions in 2022, but we had no idea what would happen. Now we are trying to show some of these exhibits in Europe to raise awareness further. We just presented a pop-up exhibition LISTEN focused on Ukraine at the Council of Europe in Strasbourg.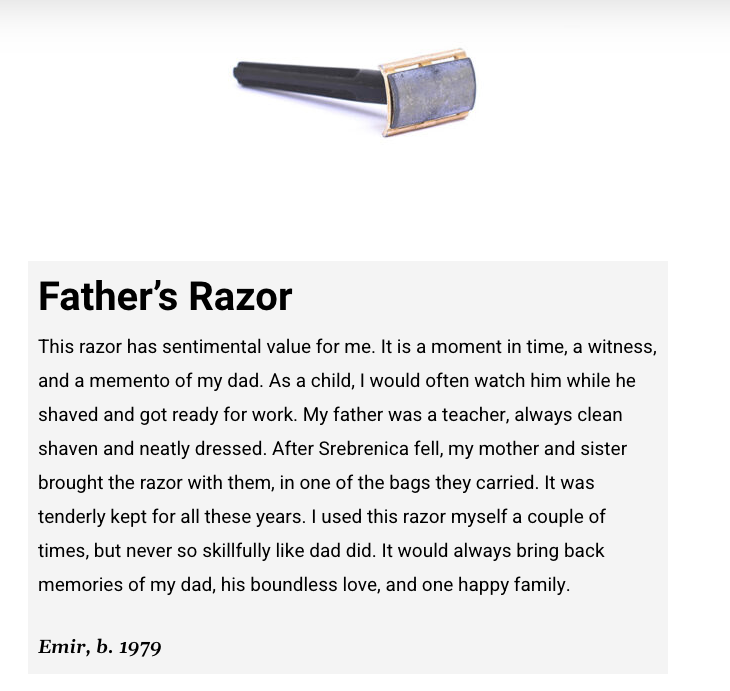 – Do you receive objects for the Museum from Ukrainian children now?
– We are currently not focused on documentation as things are happening fast. The WCM does not function as media; there is not much difference for our work if we document something immediately or with some time distance. We prefer to have some distance to minimize the chance we retraumatize someone. We work in accordance with our carefully developed child protection policies. But yes, the first objects and stories about the period after 24 February 2022 are already coming, and there will be more in the future.
– Do you have any plans for an exhibition in Moldova? Is there any object from Moldova at WCM?
– Our exhibition schedule is relatively full currently, and so far, we did not plan to exhibit in Moldova. I had a chance to visit Chisinau in 2018 briefly and would love to be back one day, especially with the WCM's exhibition. In the meantime, I am following the work of your new president, and I congratulate the EU candidate status to the people of Moldova.
– Can you envision a day when the Museum will not receive any object or story from a child? Do you think we, as people, have learned something from the previous wars?
– I am afraid this will not happen soon. We see new devastating conflicts around the world, and I am not very optimistic when it comes to it. It is our responsibility to strengthen voices for peace, to strengthen policies for peace, and to hope these will one day prevail. I hope the War Childhood Museum can make a small contribution toward that goal.
While looking for interesting local people to invite to the Moldovan-American Convention MAC8 in Seattle, that will be held between September 30th and October 2nd 2022, I found Vladislav Zotea, a mountain climb…
Roskomnadzor (Federal Communications, Information Technology, and Media Surveillance Service) ordered Ziarul de Gardă to delete an article about Russia's war on Ukraine and asked Internet operators to blo…
Several articles published by ZdG during 2021 have had an impact and led to opening criminal cases or sanctions. The investigation "Concrete Instead of Trees in a Chișinău Forest" brought to the public's…
"I left the unit out of fear. I joined the army to do military service and not to let someone mock me. (…) The superiors reacted aggressively. I learnt nothing from the military service: I made repa…
"Fighting corruption is a very important process that we engage to complete; the country's strategy, however, must focus on education." A year after the inauguration of Maia Sandu as President…
On December 24, 2020, Maia Sandu pronounced her inauguration oath of office as President of the Republic of Moldova: "I swear to give all my strength and skill to the prosperity of the Republic of Moldova, to r…
-
-
-
barista oat milk
-
Tipobet Giriş
-
Ligobet