Moldova received medical equipment to fight the pandemic worth 537,500 euros from the Government of Germany and the European Union, in partnership with the World Health Organization.
The aid is part of the collaboration between Germany and the WHO and the European Union-funded initiative "Solidarity for Health", aimed at combating the pandemic in the Eastern Partnership countries.
The personal protective equipment is for all medical institutions in the country, including those in the Transnistrian region, health authorities say.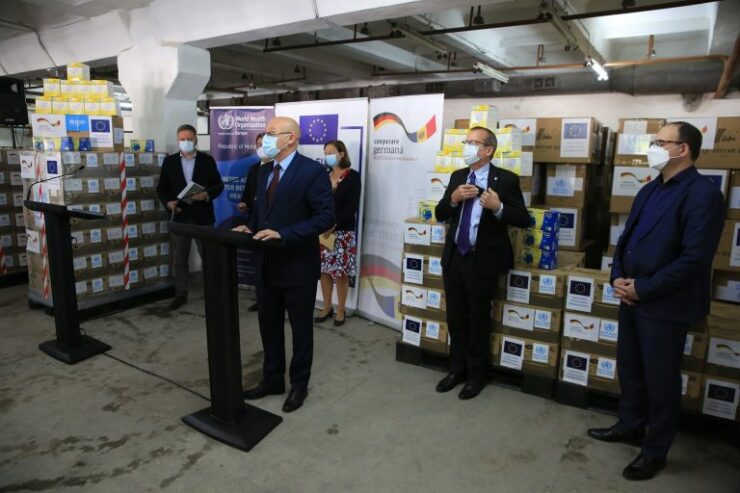 "The COVID-19 pandemic is still a resistance test for the health system in Moldova. It continues to affect our lives," said the State Secretary at the Ministry of Health, Igor Curov.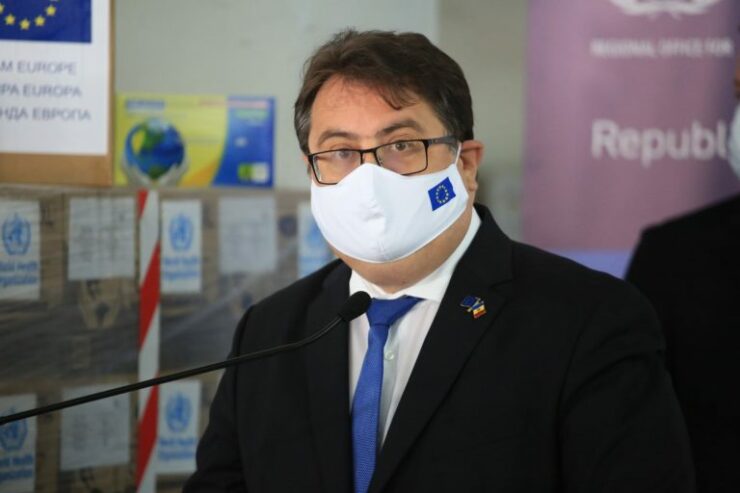 "The Europe team, which consists of the support of the European Union and the EU Member States, provides assistance for the Moldovan medical system and for the protection of the country's citizens," said Peter Michalko, the European Union's ambassador to Moldova.
According to the Ministry of Health, at the beginning of March, 300 oxygen concentrators, 600 pulse oximeters, and 5 ventilators, donated by the European Union and the WHO, arrived in Chișinău.
Through the initiatives of the European Union "Solidarity for Health", the Government of Germany and the WHO, Moldova received about 2.1 million masks and respirators, 1.93 million medical gloves, 16,200 safety goggles, 36,000 medical gowns, 956 oxygen concentrators, 39 ventilators, and 1,410 pulse oximeters.
While looking for interesting local people to invite to the Moldovan-American Convention MAC8 in Seattle, that will be held between September 30th and October 2nd 2022, I found Vladislav Zotea, a mountain climb…
Starting with his own life story, in 2010, Jasminko Halilovic, originally from Bosnia and Herzegovina, began documenting a book about children growing up in war times. Meanwhile, meeting dozens of people who we…
Roskomnadzor (Federal Communications, Information Technology, and Media Surveillance Service) ordered Ziarul de Gardă to delete an article about Russia's war on Ukraine and asked Internet operators to blo…
Several articles published by ZdG during 2021 have had an impact and led to opening criminal cases or sanctions. The investigation "Concrete Instead of Trees in a Chișinău Forest" brought to the public's…
"I left the unit out of fear. I joined the army to do military service and not to let someone mock me. (…) The superiors reacted aggressively. I learnt nothing from the military service: I made repa…
"Fighting corruption is a very important process that we engage to complete; the country's strategy, however, must focus on education." A year after the inauguration of Maia Sandu as President…
-
-
barista oat milk
-
yatırımsız deneme bonusu