The Socialist leader Igor Dodon, formerly called "a traitor" by Voronin, and the communist president Vladimir Voronin, formerly called a "lying, tired and lost old man" by Dodon, signed the official document creating the Socialist-Communist Electoral Bloc.
The message posted by Dodon:
"During the meeting, it was emphasized that the sovereignty of Moldova is in danger, and the interests of the Moldovan people are subordinated to the interests of other countries, including plans to transform the territory of our country into a military maneuver. With the help of their political instruments in Chișinău, foreign factors want to impose on citizens a set of pseudo-values, anti-family, anti-Christian, unsuitable for our nation. It also seeks to liquidate the Moldovan identity, including by banning the Moldovan language. The aim is to transform our country into a colony, which will become a source of cheap labor, cheap land sold to foreigners, etc.

In this context, the members of the Republican Council were unanimous in their opinion on the need to unify patriotic political forces capable of winning elections and ensuring a professional, responsible, experienced government in the interest of the country's citizens," Dodon writes on Facebook.
The leader of the Communist Party, Vladimir Voronin, previously apologized to the Moldovan people for declaring his support for Igor Dodon before the second round of the 2016 presidential election. The communist leader said that he then left behind his personal conflict with Dodon, hoping that he would work in the interest of the citizens.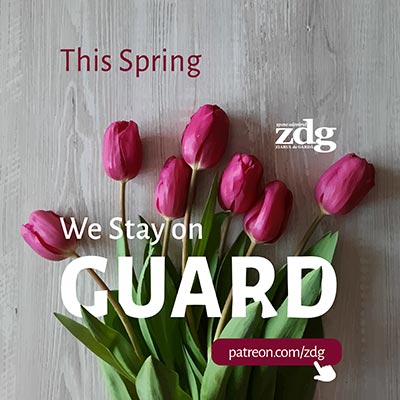 Diana Severin
20 August 2020
Several articles published by ZdG during 2021 have had an impact and led to opening criminal cases or sanctions. The investigation "Concrete Instead of Trees in a Chișinău Forest" brought to the public's…
"I left the unit out of fear. I joined the army to do military service and not to let someone mock me. (…) The superiors reacted aggressively. I learnt nothing from the military service: I made repa…
"Fighting corruption is a very important process that we engage to complete; the country's strategy, however, must focus on education." A year after the inauguration of Maia Sandu as President…
On December 24, 2020, Maia Sandu pronounced her inauguration oath of office as President of the Republic of Moldova: "I swear to give all my strength and skill to the prosperity of the Republic of Moldova, to r…
We say goodbye to 2021- a year full of question marks. Knock on 2022. How will it find us? More peaceful, more optimistic, more hopeful, or tired of waiting? It will be warm in the house, there will be bread on…
The new US Ambassador to Moldova, Kent Doyle Logsdon, took the oath of office on Wednesday, December 28, in Washington DC. Ambassador Logsdon will soon arrive in Moldova to lead the Embassy team in further stre…