The National Bank of Moldova (NBM) issued a note clarifying the accusations made by the members of the ȘOR Political Party against the institution, regarding the commercial bank's refusal to open bank accounts for the political faction.
"The National Bank of Moldova ensures the prudential supervision of banks on the Moldovan territory to protect the interests of depositors and ensure the stability and viability of the entire banking system. The decision is based on the requirements of Law no. 202 of 06.10.2017 on the activity of banks and normative acts of the NBM issued for the application of this law, to prevent and limit the banking risks. Decisions on the initiation, continuation, or termination of the business relationship with the client are taken by banks independently, depending on the client's risk and his transactions.

[…] As an autonomous public authority, the National Bank exercises its activity independently and is guided by the provisions of the legislation, in the last years of reforms, with the European and international standards," mentions the NBM.
Members of the Șor Political Party claim that Moldovan banks refuse to open the initiative group's account that collected signatures in favor of Violeta Ivanov, the political party's candidate for president. "ȘOR" Party deputy, Denis Ulanov, declared that "everything is a conspiracy against the party" and "accused the Central Electoral Commission and the NBM of fulfilling a political order. The Party demanded compliance with legislation such as and the dismissal of the officials of the National Bank who, through their inactions, endanger the activity of the ȘOR Party."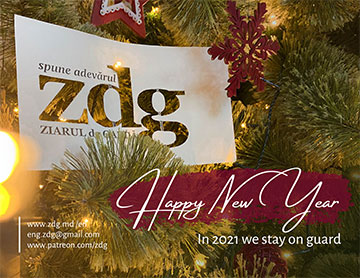 Cristian Jardan
02 August 2020
Natalia Gavriliță is the candidate for the prime minister position. The announcement was made today, January 27, during a press briefing by President Maia Sandu. "Today I made the decision to nominate Nat…
President Maia Sandu came with a message on International Holocaust Remembrance Day. She says that it is our duty to do everything possible so that such tragedies never happen again, anywhere in the world. R…
The General Prosecutor's Office confirms to ZdG the detention of the former anti-corruption prosecutor Roman Statnîi, a former subordinate of the suspended head of the Anticorruption Prosecutor's Of…
The Parliamentary Assembly of the Council of Europe adopted a resolution on undermining the independence of the judiciary in Moldova. The Assembly is concerned about the judiciary's proximity to political autho…
President Maia Sandu amended the regulations of the Supreme Security Council establishing new and exact criteria regarding the persons who can be appointed as members. Today was the first meeting of the new cou…
At the end of December 2020, the EU offered Moldova a batch of equipment to combat the COVID-19 pandemic as part of its "Solidarity for Health" Initiative in the Eastern Partnership (EaP) countries.