Scientists want to assess the risk of spreading the coronavirus at major cultural and sporting events. For this, a pop singer made three concerts. During these three concerts, the spectators had to respect social distancing and hygiene rules, writes publico.pt, and Deutsche Welle.
The scientists in Germany try to find a way to allow the entertainment industry to work in a safe way, according to publico.pt, and Deutsche Welle.
The University of Halle, in Germany, started a great experiment with more than 2,000 people on August 22. The experiment tries to determine if it is possible to authorize pop music shows again, despite the COVID-19 pandemic.
A famous German pop singer, Tim Bendzko, agreed to do three shows on the same day in different conditions in the city of Leipzig, allowing researchers to determine what would be the best way to avoid contagion at these events.
The experiment takes place in a large concert hall, the Leipzig Arena. Only young, healthy people with negative coronavirus tests are allowed to take part in the experiment, limiting the risk of contamination. 
The first scenario resembles the shows before the pandemic, while in the second, the public follows hygiene rules. The third format is made with a small number of spectators, maintaining a distance of 1.5 meters between each other.
Concert volunteers first allow their temperature to be measured. They must wear a mask of the type FFP2 and an apparatus that allows them to track all their movements and contacts.
Fluorescent disinfectants also allow you to observe the surfaces they touch most often.
"We want to study how much contact the participants have with each other during a show, which is actually not yet clear," says Stefan Moritz, an expert who heads the study.
The university also planned to measure the trajectory of aerosols (small particles that, according to experts, play an important role in contamination) exhaled by spectators.
With the data collected, the researchers intend to define a mathematical model to assess the risks of COVID-19 infection in major events. The results of the study are expected in October.
The project, called Restart-19, budgeted at €1 million is a joint effort between the German states of Saxony-Anhalt and Saxony. In these two states, events with crowds of up to a thousand people are currently allowed under certain conditions.
But the researchers hope to find ways to return to hosting cultural and sporting events without the need for such prohibitions.
"It's all about taking an evidence-based approach," says Michael Gekle, dean of the medical school at Halle University.
Similar research is underway in Australia, Belgium and Denmark.
German Federal Chancellor Angela Merkel recently warned that she sees no scope for easing restrictions at a time when the country is experiencing an increase in COVID-19 cases.
Sources: publico.pt, and Deutsche Welle.
Photo: publico.pt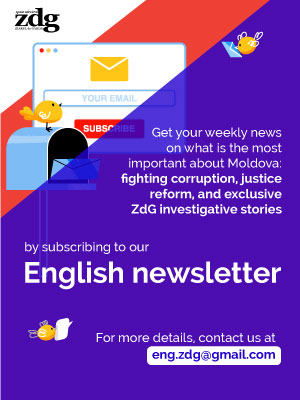 Corina Seremet
11 December 2020
While looking for interesting local people to invite to the Moldovan-American Convention MAC8 in Seattle, that will be held between September 30th and October 2nd 2022, I found Vladislav Zotea, a mountain climb…
Starting with his own life story, in 2010, Jasminko Halilovic, originally from Bosnia and Herzegovina, began documenting a book about children growing up in war times. Meanwhile, meeting dozens of people who we…
Roskomnadzor (Federal Communications, Information Technology, and Media Surveillance Service) ordered Ziarul de Gardă to delete an article about Russia's war on Ukraine and asked Internet operators to blo…
Several articles published by ZdG during 2021 have had an impact and led to opening criminal cases or sanctions. The investigation "Concrete Instead of Trees in a Chișinău Forest" brought to the public's…
"I left the unit out of fear. I joined the army to do military service and not to let someone mock me. (…) The superiors reacted aggressively. I learnt nothing from the military service: I made repa…
"Fighting corruption is a very important process that we engage to complete; the country's strategy, however, must focus on education." A year after the inauguration of Maia Sandu as President…
-
-
eskort
-
eskort eskişehir
-
-
barista oat milk