The Central Electoral Commission approved the program for the organization and conduct of presidential elections from November 1, 2020.
The document establishes the actions to be taken for the organization of the election, the deadlines for their conduct, as well as those responsible for each action starting from the competencies of the main subjects involved in the electoral process.
The document will be sent political parties, courts, central and local public authorities, as well as electoral bodies, after their establishment, for information and implementation within the limits of competences.
According to the provisions of the program, the electoral period for the presidential elections will start on August 25 this year.
Until now, Octavian Țîcu (deputy in the Parliament), Andrei Năstase (the leader of the Dignity and Truth Party Platform), Dorin Chirtoacă (former mayor of Chișinău), and Maia Sandu (leader of the Action and Solidarity Party) have announced their intention to run in the November 1 presidential elections.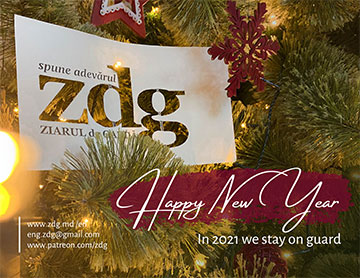 Nicoleta Braghis
06 September 2020
Natalia Gavriliță is the candidate for the prime minister position. The announcement was made today, January 27, during a press briefing by President Maia Sandu. "Today I made the decision to nominate Nat…
President Maia Sandu came with a message on International Holocaust Remembrance Day. She says that it is our duty to do everything possible so that such tragedies never happen again, anywhere in the world. R…
The General Prosecutor's Office confirms to ZdG the detention of the former anti-corruption prosecutor Roman Statnîi, a former subordinate of the suspended head of the Anticorruption Prosecutor's Of…
The Parliamentary Assembly of the Council of Europe adopted a resolution on undermining the independence of the judiciary in Moldova. The Assembly is concerned about the judiciary's proximity to political autho…
President Maia Sandu amended the regulations of the Supreme Security Council establishing new and exact criteria regarding the persons who can be appointed as members. Today was the first meeting of the new cou…
At the end of December 2020, the EU offered Moldova a batch of equipment to combat the COVID-19 pandemic as part of its "Solidarity for Health" Initiative in the Eastern Partnership (EaP) countries.