Representatives of the Party of Socialists of the Republic of Moldova filed on Friday, August 12, a complaint to the Constitutional Court (CC) on the constitutionality of the government's decision to reorganize the university system. The Socialists claim that the reform was "lacking transparency" and "was not consulted with the academic environment".
"Today we challenged the so-called university reform at the Constitutional Court. Why do we say so-called? Because this reform currently lacks transparency. It has not been consulted with the academic world, with the university world and what is particularly important is that any reform must bring benefits and a new quality of things. In reality, this reform strikes at the basic principle of the functionality of universities, namely university autonomy (…)", said socialist Vlad Batrîncea.
Moldova's Ministry of Education and Research (MEC) announced on 27 June "the start of the most important process of modernisation of universities and the research system in Moldova in recent years". This modernisation process includes the reorganisation through absorption of several higher education institutions.
Earlier, ZdG wrote that with this decision, the Ministry of Education aims to strengthen the university and research system by concentrating resources, both human and financial, to bring scientific research closer to students by integrating research institutes into the structure of universities, and to allocate additional financial means to support the modernisation process of higher education and the research sector.
On 13 July, the Government of Moldova approved Decision No 485 "On the reorganisation by merger (absorption) of some institutions in the fields of education, research and innovation". The ministry argues the need for this reform as a process that started in 2015 but has been delayed several times.
As a result, four universities in Chisinau (the State University of Moldova, the Technical University of Moldova, the State Pedagogical University "Ion Creanga" and the Academy of Economic Studies of Moldova) are being reorganised by absorbing a number of institutes and universities, such as the State University of Tiraspol, the State University "Grigorii Țamblac" of Taraclia, the State Agrarian University of Moldova.
An official statement on the MEC website says that the main arguments for this reform are that "at present we have too few students and too many universities" and that there is a "weak influence of research on the education process".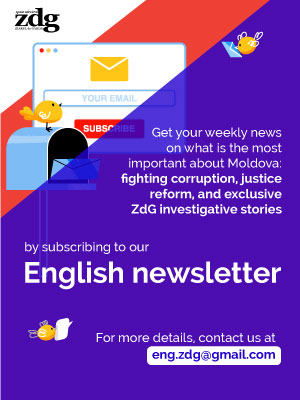 Alina Frunza
18 August 2020
While looking for interesting local people to invite to the Moldovan-American Convention MAC8 in Seattle, that will be held between September 30th and October 2nd 2022, I found Vladislav Zotea, a mountain climb…
Starting with his own life story, in 2010, Jasminko Halilovic, originally from Bosnia and Herzegovina, began documenting a book about children growing up in war times. Meanwhile, meeting dozens of people who we…
Roskomnadzor (Federal Communications, Information Technology, and Media Surveillance Service) ordered Ziarul de Gardă to delete an article about Russia's war on Ukraine and asked Internet operators to blo…
Several articles published by ZdG during 2021 have had an impact and led to opening criminal cases or sanctions. The investigation "Concrete Instead of Trees in a Chișinău Forest" brought to the public's…
"I left the unit out of fear. I joined the army to do military service and not to let someone mock me. (…) The superiors reacted aggressively. I learnt nothing from the military service: I made repa…
"Fighting corruption is a very important process that we engage to complete; the country's strategy, however, must focus on education." A year after the inauguration of Maia Sandu as President…
-
-
barista oat milk
-
yatırımsız deneme bonusu