Deputy Prime Minister Vlad Kulminski and the head of the Reintegration Policy Bureau, Alin Gvidiani, met on Monday, August 16th with the OSCE Special Representative for the Transnistrian settlement, Thomas Mayr-Harting.
According to an informative note from the Government, the officials exchanged views on a number of current issues related to the Transnistrian issue, Chișinău's approaches to them, as well as the priority objectives proposed for implementation and which are reflected in the Program of the Moldovan Government.
The opening of the Moldovan side to participate in a new round of negotiations in the "5 + 2" format was also reiterated, addressing the issues on the agenda and developing a clear perspective for progress in the regulatory process, such as the readiness to engage in an interactive dialogue on the work of a potential Bavarian conference to build more confidence.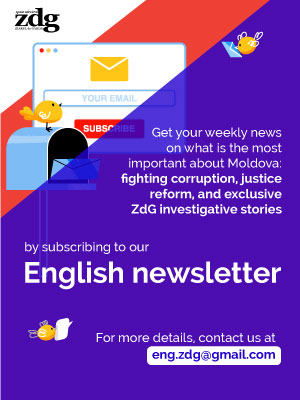 Victor Mosneag
10 July 2020
While looking for interesting local people to invite to the Moldovan-American Convention MAC8 in Seattle, that will be held between September 30th and October 2nd 2022, I found Vladislav Zotea, a mountain climb…
Starting with his own life story, in 2010, Jasminko Halilovic, originally from Bosnia and Herzegovina, began documenting a book about children growing up in war times. Meanwhile, meeting dozens of people who we…
Roskomnadzor (Federal Communications, Information Technology, and Media Surveillance Service) ordered Ziarul de Gardă to delete an article about Russia's war on Ukraine and asked Internet operators to blo…
Several articles published by ZdG during 2021 have had an impact and led to opening criminal cases or sanctions. The investigation "Concrete Instead of Trees in a Chișinău Forest" brought to the public's…
"I left the unit out of fear. I joined the army to do military service and not to let someone mock me. (…) The superiors reacted aggressively. I learnt nothing from the military service: I made repa…
"Fighting corruption is a very important process that we engage to complete; the country's strategy, however, must focus on education." A year after the inauguration of Maia Sandu as President…
-