President Maia Sandu met with Italian President Sergio Mattarella on Friday, June 18, during her official visits to Rome. According to the Presidency, their discussion focused on the Moldovan diaspora in Italy and how it can contribute to the cooperation between the two countries.
Officials spoke about the political situation in Moldova, but also about the Covid-19 pandemic.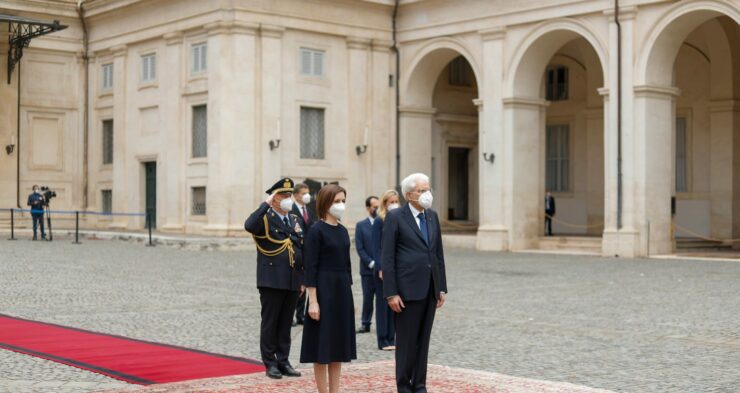 "In the context of the COVID-19 pandemic, we count on the Italian authorities' openness to simplify the travel conditions of our citizens in Italy, including on the basis of a certificate recognized by the EU. We addressed the issues on the regional and European agenda, noting that we are counting on Italy's support in Brussels. In particular, we need support in achieving the objectives set out in the Association Agreement with the European Union and in strengthening the Eastern Partnership," said Maia Sandu.
A topic of discussion between the two heads of state focused on Moldovan communities in Italy and how the Moldovan diaspora can contribute to good cooperation between Moldova and Italy.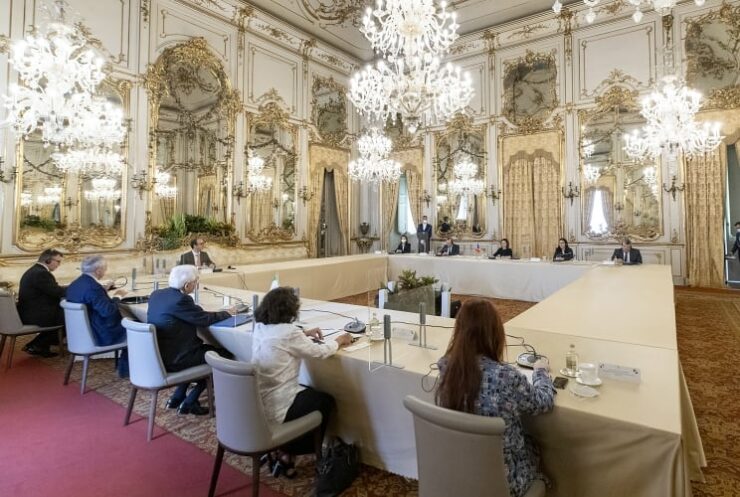 "I spoke with President Matarella about economic and trade relations between our countries, developed during the 29 years since the establishment of diplomatic relations, as well as about the possibility expand them and the areas of investor interest," said President Maia Sandu.
The head of state, Maia Sandu, pays an official visit to Rome on June 18-20, at the invitation of the Italian President Sergio Mattarella.
While looking for interesting local people to invite to the Moldovan-American Convention MAC8 in Seattle, that will be held between September 30th and October 2nd 2022, I found Vladislav Zotea, a mountain climb…
Starting with his own life story, in 2010, Jasminko Halilovic, originally from Bosnia and Herzegovina, began documenting a book about children growing up in war times. Meanwhile, meeting dozens of people who we…
Roskomnadzor (Federal Communications, Information Technology, and Media Surveillance Service) ordered Ziarul de Gardă to delete an article about Russia's war on Ukraine and asked Internet operators to blo…
Several articles published by ZdG during 2021 have had an impact and led to opening criminal cases or sanctions. The investigation "Concrete Instead of Trees in a Chișinău Forest" brought to the public's…
"I left the unit out of fear. I joined the army to do military service and not to let someone mock me. (…) The superiors reacted aggressively. I learnt nothing from the military service: I made repa…
"Fighting corruption is a very important process that we engage to complete; the country's strategy, however, must focus on education." A year after the inauguration of Maia Sandu as President…
-
-
barista oat milk
-
yatırımsız deneme bonusu