The interim Minister of Foreign Affairs, Aureliu Ciocoi, participated in a trilateral meeting between Moldova, Georgia, and Ukraine dedicated to European integration and the Eastern Partnership. The parties signed a memorandum for cooperation on European Integration.
According to the communiqué, the memorandum sets out a series of objectives for the cooperation of the countries associated with the EU and provides a normative basis for undertaking joint diplomatic steps, trilateral consultations, public communication actions.
In his statements after signing the document, the head of Moldovan diplomacy, Aureliu Ciocoi, pointed out that the three countries with European aspirations and ambitions, which signed association agreements, free trade with the EU, obtained visa-free regimes, still send another strong signal of the desire to continue the reform and modernization agenda for the benefit of the citizens of the associated states. The signing of the memorandum and the establishment of the "Associated Trio" is a concrete commitment to intensify trilateral cooperation in the field of European integration.
In the opinion of the foreign ministers, Aureliu Ciocoi, Dmytro Kuleba, and David Zalkaliani, the consolidation of diplomatic efforts in the trilateral format is appropriate in the context of the Eastern Partnership (EAP) Summit this autumn. Foreign Minister Aureliu Ciocoi stressed that the associated countries remain fully engaged in cooperation processes within the EAP, the common interest being that this platform has an ambitious agenda that will continue the rapprochement of Eastern partners with the European Union.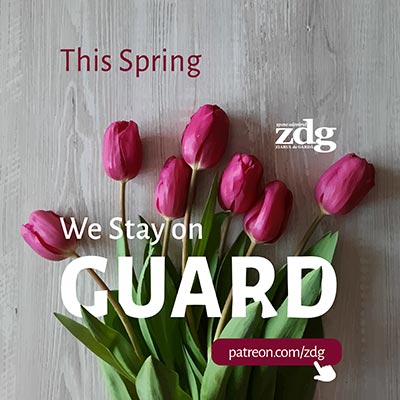 Alina Frunza
21 August 2020
Several articles published by ZdG during 2021 have had an impact and led to opening criminal cases or sanctions. The investigation "Concrete Instead of Trees in a Chișinău Forest" brought to the public's…
"I left the unit out of fear. I joined the army to do military service and not to let someone mock me. (…) The superiors reacted aggressively. I learnt nothing from the military service: I made repa…
"Fighting corruption is a very important process that we engage to complete; the country's strategy, however, must focus on education." A year after the inauguration of Maia Sandu as President…
On December 24, 2020, Maia Sandu pronounced her inauguration oath of office as President of the Republic of Moldova: "I swear to give all my strength and skill to the prosperity of the Republic of Moldova, to r…
We say goodbye to 2021- a year full of question marks. Knock on 2022. How will it find us? More peaceful, more optimistic, more hopeful, or tired of waiting? It will be warm in the house, there will be bread on…
The new US Ambassador to Moldova, Kent Doyle Logsdon, took the oath of office on Wednesday, December 28, in Washington DC. Ambassador Logsdon will soon arrive in Moldova to lead the Embassy team in further stre…