In 2020, the deputies who left their parties in the Parliament, on the background of some accusations of corruption, made several acquisitions. Ten of the 18 made purchases of tens of thousands of euros, and two others were more modest in their statements. Asked if it was a coincidence that they obtained valuable goods during the year in which they were accused of having received money to leave their party factions, the deputies said that they can justify their wealth.
In the year when the parliamentarians voted a statement condemning racism and political corruption, 18 deputies left their party and joined other political movements or parliamentary groups on allegations of corruption. "The offers for deputies, mayors, councilors, started to flow. A few hundred thousand to go to Candu, a little more to go to the Shor group, as if there was a difference. Every day, our mayors, councilors, and deputies were terrorized with big sums to leave the party and join, at choice, one of these two organizations which are the same group. If until now we were talking about offers of hundreds of thousands, these days despair has reached six zeros", said in June 2020, Pavel Filip, leader of the Democratic Party, who was left with 18 deputies fewer in the current Parliament.
Wealth of defector deputies from Pro Moldova
All the deputies who, in 2020, changed the faction in the Parliament, reached the Legislature on the Democratic Party platform. Last year, some of them decided to join Pro Moldova, founded by former Democrat Andrian Candu, others merged with the Shor Party, and a group of former Democrats later joined the Parliamentary Platform For Moldova, of which Ilan Shor's deputies are also part of it.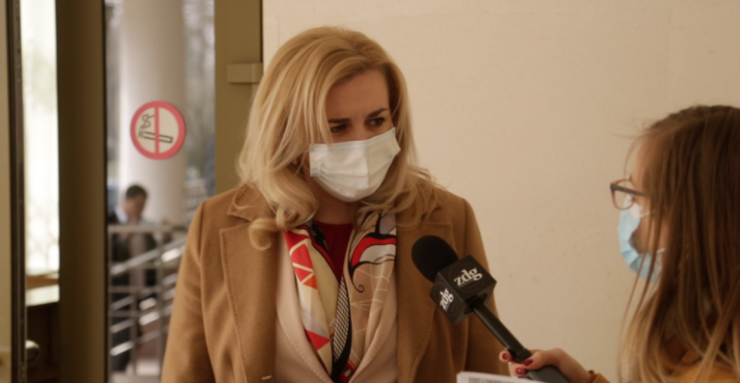 Four of the six deputies who joined the For Moldova group stood out through the purchase of expensive cars, the value of some being about 50,000 euros. The family of the deputy Ruxanda Glavan entered the property of a Toyota LC-150 model car, manufactured in 2020 and purchased in 2021, whose indicated value is about 50,000 euros. The deputy had previously declared a car of the same model but manufactured in 2013, which is no longer found in her current statement. After we asked her to explain this, the parliamentarian told us that she sold the car and that the income obtained will be indicated in the declaration for next year. Asked if it does not seem a coincidence that in the year in which there were accusations of buying deputies, several elected people's representatives made expensive purchases, Ruxanda Glavan answered briefly: "It is a slander and a false accusation from you against me".
The wealth of Sergiu Sîrbu's wife
Ruxanda Glavan's platform colleague, Sergiu Sîrbu, also declared valuable goods. His family owns a BMW X5 car and a Renault Megane, valued at about 50,000 euros, goods that his family had previously declared. The deputy's wife also received shares in the form of donations and shares in several real estates. It is about ½ of five plots of land, three commercial spaces, a house, and three other buildings. For all these donations, however, the deputy has an explanation. "It's about my wife's wealth. That is, this year, my wife came into possession of several movable and immovable properties that are affiliated with the Căușeni's family business of my wife. It is a share of the legacy left by my wife's father – the business in Căușeni that is more than 20 years old, related to building materials, trade. This year, the wife's mother decided to transfer the business to her daughters. I have nothing to do with these goods and this business. It's the family business inherited by my wife and her sister".
"I did not come to the position of deputy to buy my car"
The deputy Grigore Repeșciuc increased his fortune too. Last year, Repeșciuc migrated, like Sergiu Sîrbu, from the Democratic Party to Pro Moldova, led by Andrian Candu, and later – to the platform For Moldova. The deputy has increased his official wealth with an apartment, two commercial production spaces, but also with two cars. The deputy and his family indicated in 2020 a Mercedes S350D, manufactured in 2018, leased and valued at 58,000 euros, but also a KIA Sportage car, manufactured in 2019 with an indicated value of about 17,000 euros.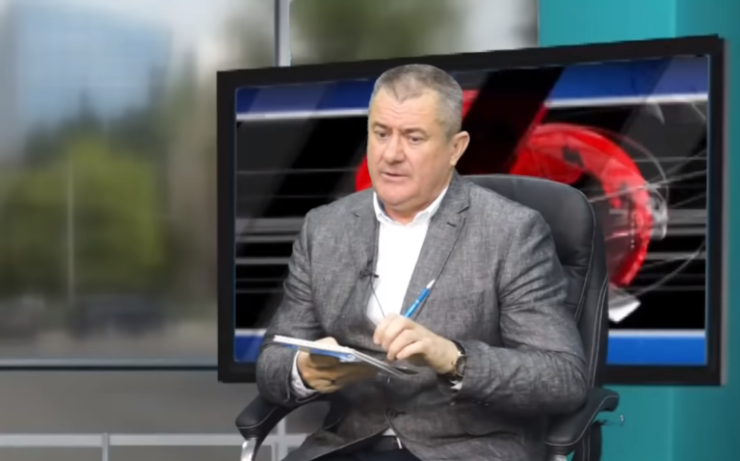 The family of deputy Corneliu Padnevici, who also changed the Democratic Party for Ilan Shor's affiliated group For Moldova, made a single purchase in 2020 – a Nissan X Trail model car, manufactured in 2016. The parliamentarian indicated that the value of the good is about 15,000 euros, the equivalent of his deputy salary for a year and a half. The deputy told us that he had previously a Skoda Superb car that he sold, and he added the difference to the money obtained and bought his second-hand Nissan.
1.2 million euros from the sale of several apartments
In 2020 the family of the Pro Moldova deputy, Vladimir Cebotari, obtained about 1.2 million euros after selling at least 35 apartments. The goods are located in a residential complex in bd. Decebal and originally belonged to the Impex Businesscom company, to which the parliamentarian's wife has been associated since 2019. Shortly after they were bought by the deputy's wife, the real estate was sold to other people.
"The goods are bought and sold. That's how it's done. It is an activity and we must be glad that the state has a place to receive taxes. If you notice, the transactions are at market value. Nothing is hidden. It is an example for everyone how to work. If you look, you buy and sell the same assets immediately. If you look at the statements from previous years, you will notice that reserves remain for the purchase of those goods", mentioned the deputy Vladimir Cebotari regarding the goods sold by his wife.
The deputy with two Porsche cars
The fortune of Vladimir Cebotari's family was enriched last year with urban land, but also with four commercial spaces. At the same time, along with the Porsche Panamera car, which the deputy had previously declared, a new one appeared, of the same brand: a Porsche Cayenne, manufactured in 2020, which the Cebotari family only owns. It belongs to the company Breitman Grup company, in which the deputy's mother-in-law is among the owners.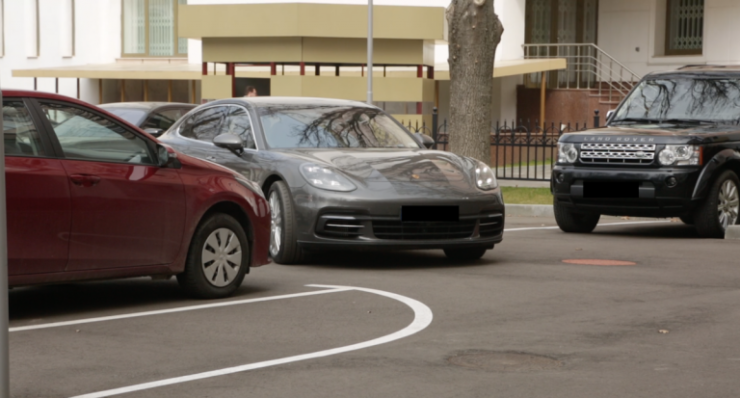 Asked to comment that the wealth declarations of the deputies who left their factions were filled with new fortunes, and there are allegations of corruption against them, Vladimir Cebotari suggested us to ask the deputies in question.
"You have to ask them. I have various activities, including in real estate, which I have stated in all previous years. By the way, as you know, in 2019 we paid various taxes and duties to the state that reach 34,000 pensions. I hope you will take this into account as well", added the member of the Pro Moldova group.
"Everyone has their wealth"
The family of Andrian Candu, the leader of Pro Moldova, bought in 2021 a Skoda Kodiaq, manufactured in 2017, for which he paid the equivalent of about 32,000 euros.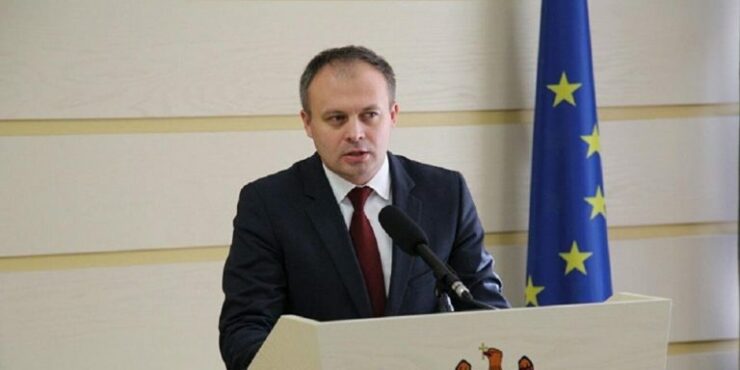 "I will speak on my behalf. Regarding sales, purchases, assets, goods or others, of colleagues, please talk to them. Everyone has their wealth. But I will speak in my name. In our family, there was only one sale and one purchase. We have sold a car and instead, and bought another car, with a small price difference, taken from the declared bank savings. The money has been declared for years and is from the bank, not from cash", comments the leader of Pro Moldova.
Last year, Vasile Bîrca, another deputy from Pro Moldova, had also a new car. He bought a Toyota Camry, manufactured in 2020, whose indicated value is about 35,000 dollars. Ghenadie Verdeș, another deputy from Pro Moldova, did not make valuable purchases last year. Instead, his family's income raised with 4,500 euros received from two individuals as a donation.
Donations to family events and leased cars
Last year, deputies Vladimir Andronachi and Eugeniu Nichiforciuc got new fortunes too, in August both being excluded from the Democratic Party, becoming unaffiliated. Last year, Eugeniu Nichiforciuc received 15,000 euros as donations to a family event, an amount that exceeds his and his wife's annual wages. At the same time, the deputy's family decided to buy a new car, paying 48,000 euros for a Mercedes G350, manufactured in 2016.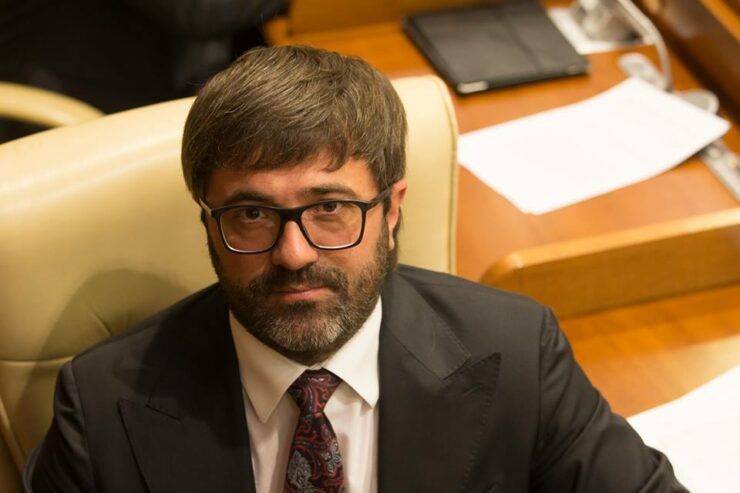 Vladimir Andronachi also boasts expensive cars. He enlarged his fortune with two new cars. It is a Mercedes Benz GLE, manufactured in 2018, whose indicated value is 60,000 euros, but also a BMW X7, manufactured in 2020 and valued at 90,000 euros. Addressed before one of the Parliament's sittings, the deputy told us that the cars are leased and he does not have enough money to buy them. Asked about the coincidence of the changes in the declaration of wealth in the year he became unaffiliated, the deputy declared that he changes his cars every year, and the rest "are just accusations".
Despite the pandemic, the year 2020 was prosperous for the other deputies who did not change the parties with which they reached the Parliament. 27 of them bought cars worth tens of thousands of euros, they bought land and commercial spaces, received donations of thousands of euros or ended up driving cars they do not own.
While looking for interesting local people to invite to the Moldovan-American Convention MAC8 in Seattle, that will be held between September 30th and October 2nd 2022, I found Vladislav Zotea, a mountain climb…
Starting with his own life story, in 2010, Jasminko Halilovic, originally from Bosnia and Herzegovina, began documenting a book about children growing up in war times. Meanwhile, meeting dozens of people who we…
Roskomnadzor (Federal Communications, Information Technology, and Media Surveillance Service) ordered Ziarul de Gardă to delete an article about Russia's war on Ukraine and asked Internet operators to blo…
Several articles published by ZdG during 2021 have had an impact and led to opening criminal cases or sanctions. The investigation "Concrete Instead of Trees in a Chișinău Forest" brought to the public's…
"I left the unit out of fear. I joined the army to do military service and not to let someone mock me. (…) The superiors reacted aggressively. I learnt nothing from the military service: I made repa…
"Fighting corruption is a very important process that we engage to complete; the country's strategy, however, must focus on education." A year after the inauguration of Maia Sandu as President…
-
-
eskort
-
eskort eskişehir
-
-
barista oat milk