The Ministry of Health announces that Russia is ready to deliver to Moldova humanitarian aid consisting of 182,000 doses of Sputnik V vaccine, 62,000 of which would be distributed to the breakaway Transnistrian region.
The Ministry of Health is preparing the necessary documents to import the batch of vaccines. The representatives claim that the Russian authorities will come with additional information on vaccine delivery dates.
"We are grateful for any support for the COVID-19 vaccination process. We will inform the public if we have any more information about the delivery of this batch," said the coordinator of the communication group on immunization against COVID-19, Alexei Ceban.
Without holding a public office, Igor Dodon, the leader of the Socialist Party left for Moscow last week. According to Dodon, the delivery of the Russian Sputnik V vaccine to Moldova was the main topic of discussions he had in the capital of the Russian Federation.
"The Moldovan side is ready to buy at least 500,000 doses of Sputnik V and we are ready to pay the money from the budget," said Igor Dodon.
The Russian Ambassador to Moldova, Oleg Vasnetsov, informed the President of the Parliament, Zinaida Greceanîi, about the decision of the Russian Federation to offer to Moldova a batch of 180,000 doses of vaccines as humanitarian assistance.
Moldova has initiated the procedure of buying 400,000 doses of COVID-19 vaccines, being willing to pay 3.5 million euros, approximately 8.5 euros for a single dose. The announcement for the tender for the procurement of the vaccine under the national immunization plan COVID-19 was published on March 18.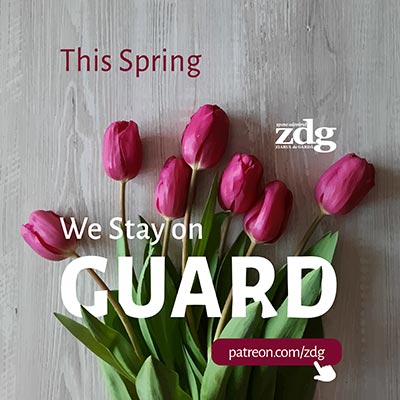 Press Release
23 September 2020
Roskomnadzor (Federal Communications, Information Technology, and Media Surveillance Service) ordered Ziarul de Gardă to delete an article about Russia's war on Ukraine and asked Internet operators to blo…
Several articles published by ZdG during 2021 have had an impact and led to opening criminal cases or sanctions. The investigation "Concrete Instead of Trees in a Chișinău Forest" brought to the public's…
"I left the unit out of fear. I joined the army to do military service and not to let someone mock me. (…) The superiors reacted aggressively. I learnt nothing from the military service: I made repa…
"Fighting corruption is a very important process that we engage to complete; the country's strategy, however, must focus on education." A year after the inauguration of Maia Sandu as President…
On December 24, 2020, Maia Sandu pronounced her inauguration oath of office as President of the Republic of Moldova: "I swear to give all my strength and skill to the prosperity of the Republic of Moldova, to r…
We say goodbye to 2021- a year full of question marks. Knock on 2022. How will it find us? More peaceful, more optimistic, more hopeful, or tired of waiting? It will be warm in the house, there will be bread on…
-
dinamobet.club
-
bahsegel.club
-
cratosbet.club
-
-
-
benjabet
-
-
-
jojobet.pro
-
-
eskort
-
eskort eskişehir
-
-
-
deneme bonusu veren siteler