The Ministry of Health announces that a German laboratory has confirmed the presence of the British variant of the COVID-19 virus in Moldova.
According to the institution, the laboratory of the National Agency for Public Health received proven results sent to the Institute of Virology Charite, Berlin, on monitoring the circulation of COVID-19 variants by molecular biology and sequencing methods.
"According to the results received from the 23 samples sent, 11 samples were confirmed as the British variant. Of these, 7 samples were from COVID-19 suspects returning from the UK, 2 from Ukraine, and 2 patients with severe COVID-19 from the intensive care units," it is shown in an informative note of the institution.
Ministry representatives say that the detection of new variants does not change the treatment of patients.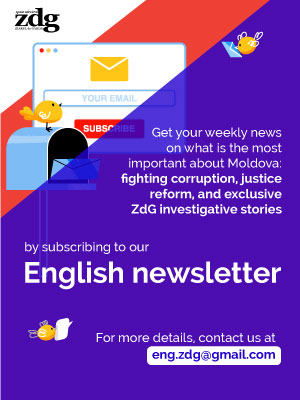 Petru Grozavu
20 November 2021
While looking for interesting local people to invite to the Moldovan-American Convention MAC8 in Seattle, that will be held between September 30th and October 2nd 2022, I found Vladislav Zotea, a mountain climb…
Starting with his own life story, in 2010, Jasminko Halilovic, originally from Bosnia and Herzegovina, began documenting a book about children growing up in war times. Meanwhile, meeting dozens of people who we…
Roskomnadzor (Federal Communications, Information Technology, and Media Surveillance Service) ordered Ziarul de Gardă to delete an article about Russia's war on Ukraine and asked Internet operators to blo…
Several articles published by ZdG during 2021 have had an impact and led to opening criminal cases or sanctions. The investigation "Concrete Instead of Trees in a Chișinău Forest" brought to the public's…
"I left the unit out of fear. I joined the army to do military service and not to let someone mock me. (…) The superiors reacted aggressively. I learnt nothing from the military service: I made repa…
"Fighting corruption is a very important process that we engage to complete; the country's strategy, however, must focus on education." A year after the inauguration of Maia Sandu as President…
-
-
eskort
-
eskort eskişehir
-
-
barista oat milk