Natalia Gavriliță is the candidate for the prime minister position. The announcement was made today, January 27, during a press briefing by President Maia Sandu.
"Today I made the decision to nominate Natalia Gavriliță as a candidate for prime minister, a person of integrity, and a responsible professional. I gave Mrs. Gavriliță the task of creating the government team and preparing a government program focused on economic development and cleaning up state institutions of corruption.
I still believe that early parliamentary elections are the only way out of the political stalemate we have found ourselves in. Citizens must have the right to elect their deputies and make a responsible majority to work in the next parliament. Now the parliament's factions will have the opportunity to demonstrate if they really want early parliamentary elections or if they are just lying and trying to set traps," said Sandu.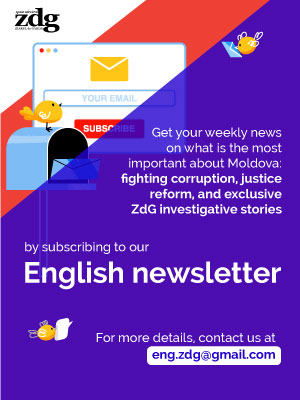 ZdG Newsroom
21 January 2021
While looking for interesting local people to invite to the Moldovan-American Convention MAC8 in Seattle, that will be held between September 30th and October 2nd 2022, I found Vladislav Zotea, a mountain climb…
Starting with his own life story, in 2010, Jasminko Halilovic, originally from Bosnia and Herzegovina, began documenting a book about children growing up in war times. Meanwhile, meeting dozens of people who we…
Roskomnadzor (Federal Communications, Information Technology, and Media Surveillance Service) ordered Ziarul de Gardă to delete an article about Russia's war on Ukraine and asked Internet operators to blo…
Several articles published by ZdG during 2021 have had an impact and led to opening criminal cases or sanctions. The investigation "Concrete Instead of Trees in a Chișinău Forest" brought to the public's…
"I left the unit out of fear. I joined the army to do military service and not to let someone mock me. (…) The superiors reacted aggressively. I learnt nothing from the military service: I made repa…
"Fighting corruption is a very important process that we engage to complete; the country's strategy, however, must focus on education." A year after the inauguration of Maia Sandu as President…
-