President Maia Sandu came with a message on International Holocaust Remembrance Day. She says that it is our duty to do everything possible so that such tragedies never happen again, anywhere in the world.
"Today, on Holocaust Remembrance Day, we mourn the lost lives and the great calamities that the people who lived on this earth went through. The physical extermination of an enormous number of people, without any guilt, without the right of defense, has shown us the evil that a society can reach. Our hopes, of all of us, are that we will never reach that level of human degradation that allowed this tragedy. We lost not only parents, children, grandparents, relatives. All of humanity has lost scientists, people of culture, inventors, and entrepreneurs. No one can alleviate the pain that so many families have gone through. It is difficult to find the right actions to redress the injustice done.

Let's act on the things that unite us and not allow ourselves to be divided by differences. For this, we must condemn hate speech, discrimination, and any form of violence. To build a democratic society in which there is no room for dictatorship and terror. We can do this together, each of us being more tolerant, better, more respectful of each other.

Today I am with the Jewish community and the Roma community, for which this day is of great importance. In front of these communities of ours and in front of all the citizens of Moldova, I undertake to contribute to the fight against hate speech and to keep alive the memory of those dark times", says President Sandu.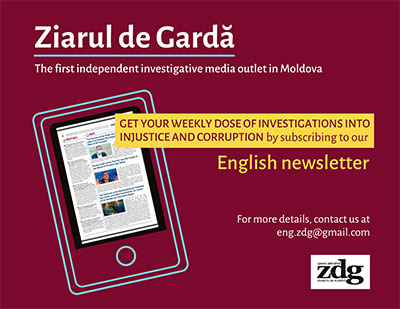 Nicoleta Braghis
05 August 2020
The Medicines and Medical Devices Agency authorized the Pfizer-BioNTech and AstraZeneca vaccines, as well as the Gam-COVID-Vac (Sputnik V) vaccine, to prevent the coronavirus infection. "On February 26, w…
President Maia Sandu had a meeting yesterday with the Minister of Foreign Affairs of Lithuania, Gabrielius Landsbergis, who is on a working visit to Moldova. The president claims that the current problems of Mo…
Dumitru Diacov, former president and current deputy of the Democratic Party risks losing part of his fortune after the National Integrity Authority found a considerable difference between the acquired wealth an…
Pavel Eni, the head of the Saint Lazarus cemetery, previously detained for corruption and later suspended from office at the prosecutors' request, was reinstated. The Chișinău Court took the decision on Thursda…
After the Constitutional Court declared Sandu's decree unconstitutional, she held a press conference stating her position. Deputies from different factions reacted to the president's position supporting or cond…
The Moldovan Constitutional Court will take over the Presidency of the Conference of European Constitutional Courts for a three-year term, according to a Constitutional Court's note. "For two days, on Feb…