574,900 people with the age of 60 and over live in Moldova, as of the beginning of 2020. The number represents 21.8% of the population with permanent residence in the country, according to the data of the National Bureau of Statistics (NBS).
Of the total number of older people, about 60% are women, every third person being between 60-64 years old, and 10.9 % are people over 80.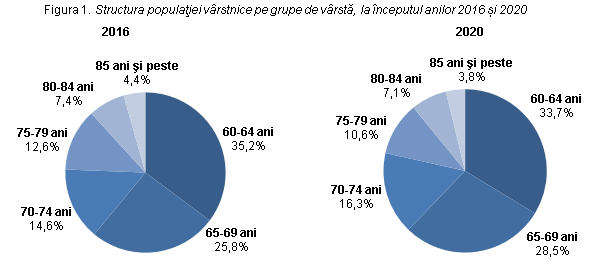 The people ratio of over the age of 60 is continuously growing. In the last five years, the elderly group of 65-69 years has increased the most – from 25.8% at the beginning of 2016 to 28.5% at the beginning of 2020.
Differences are also marked in the distribution by sex. The coefficient of aging of the female population at the beginning of 2020 constituted 25.1%, compared to 18.1% for men.
The average life expectancy of the population aged 60, between 2015 and 2019, increased by 0.7 years for men, and by 1.0 years for women. Thus, there was an increase in the gap between the average life expectancy at the age of 60 for men and women, from 4.0 years (2015) to 4.3 years (2019). A woman at 60 has to live, on average, 19.5 years, while the average life expectancy of a man at 60 is 15.2 years, according to the 2019 data.
The leading causes of mortality of the elderly are diseases of the circulatory system (68.1% of all deaths in this age group), malignant tumors (15.5%), and conditions of the digestive system (6.6%). This trend is observed, especially in men.
The minimum pension on 01.01.2020 was 93 euros, increasing by 12.1% compared to the previous year, and, compared to the last five years, it increased by 54.6%.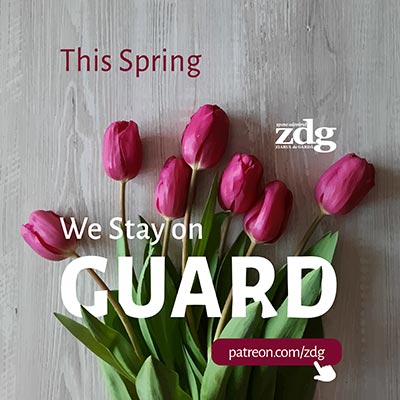 Alina Frunza
16 June 2020
The former Minister of Defense in the Chicu Government, Alexandru Pînzari, was detained this morning by the officers of the Information and Security Service. He is investigated in the case related to Dorin Dami…
The Anticorruption Prosecutor's Office sent to court the criminal case in which the deputy of the Shor Paty, Denis Ulanov, is accused of fraud and money laundering, both crimes committed in particular pro…
President Maia Sandu signed the decree appointing Natalia Gavrilița to the position of prime minister after the Action and Solidarity Party proposed her as their candidate for the prime minister position. Gavri…
The Constitutional Court declared on Thursday, July 29, unconstitutional the amendments made by the Socialist-Shor parties that blocked the transfer of the Republican Stadium ground in use to the Embassy of the…
Socialist deputy Alla Darovannaia was obliged by the Chișinău Court to apologize publicly and pay 1,000 euros for damage to the presidential adviser on health, Ala Nemerenco for spreading the fake information t…
Five former employees of a construction company were put on trial after 56 investors in a building lost over 2 million euros. The defendants are accused of fraud, embezzlement of foreign property, abuse of offi…