03 September 2020 | 09:57
You are a Moldovan who has worked all year long, paid the taxes, obeyed the laws, and now wanted to take a short break to Greece, go to the beach or in the mountains, or visit your relatives there. Sorry, it's forbidden. Why? Because Greece (like many other countries) has imposed entry restrictions on foreigners on its territory. In Greece, Moldova's Embassy posted information on its official website that "The Greek authorities have announced on August 1, restrictions on foreigners' entry into Greece to August 31, to limit the spread of the new type COVID-19 virus. Only Moldovan citizens with a residence permit in the EU member states can travel to Greece."
However, if you are a Moldovan citizen and your name is Igor Dodon, you can travel anywhere, regardless of the imposed restrictions.
It is peculiar how the head of state managed to travel on the Hellenistic land in late August. Perhaps he used his diplomatic passport, although it was not an official visit or state mission. The ecclesiastical news agency Romfea.gr announced that Igor Dodon would arrive on Mount Athos on Friday, August 28, on a visit, "like an ordinary pilgrim."
Any ordinary pilgrim has restrictions on Mount Athos- no traveling in large groups, not visiting several monasteries on a single trip, mask-wearing, and respecting hygienic rules. Yet when you are an ordinary pilgrim called Igor Dodon, you can easily defy the Holy Mountain's laws.
The virus spared no one and has affected thousands of believers in hundreds of churches worldwide in 2020 and killed several priests and parishioners in Moldova. The virus also periodically affected the monks on Mount Athos. Right at the beginning of the pandemic, in March, a monk fell ill after a trip to Great Britain and was treated at the AHEPA hospital in Thessaloniki. Other monks, who showed milder symptoms, spent time in solitary confinement in the monasteries' cells until they got healthy. Consequently, Athos announced travel restrictions.
Initially, they did not allow visiting, but gradually moderated the restrictions, allowing only a limited number of pilgrims. The pandemic situation worsened from June to August 2020. The online magazine "The Orthodox times" reported that "Passengers should strictly observe the Greek Government's rules, including mandatory mask-wearing". The source quotes "The monasteries should avoid inviting foreign pilgrims," informing that "Iviron Monastery will not accept pilgrims" at all.
To summarize, the Mount Athos authorities have announced limited access to foreigners, and the Greek authorities imposed entry restrictions to Moldovan citizens. However, if your name is Igor Dodon, you can defy Moldova, Greece, the rules, the Mountain, and go sightseeing the monasteries with your wingmen, without a mask, without principles and values.
Igor Dodon has visited Athos on August 28-30, including the monasteries of Simonos Petras, Pantelimon, Vatopedu, Dochiaru, including Iviron's sanctuary, that announced banned entry to pilgrims.
"I came to Mount Athos to pray for myself and Moldova's people," said President Dodon on the Mountain. Would it not be more appropriate to pray among his people, without wasting the poorest European country's money and violate state norms and people's reputation?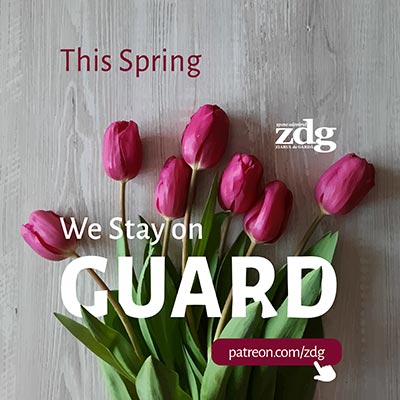 Press Release
30 September 2020
Three beneficiaries of some companies listed in the Kroll report were sentenced to six years in prison in the case of the billion-dollar bank fraud case. Andrei Nirauța, the leader of Caritas Group, Ala Guțu, a…
The batch of 100,620 doses of Pfizer vaccine donated free of charge by Romania arrived in Chișinău on Friday, July 23. Romania has provided Moldova with a total of over 500,000 doses of the anti-COVID-19 vaccin…
The National Integrity Authority found a substantial difference of over 60,000 euros between the property and income of judge Tatiana Avasiloaie, a magistrate at the Chișinău Court that owns a penthouse in the…
Romania has granted Moldova 300,000 euros for the consolidation of the civil society and the independence of the media, announce the representatives of the Romanian Embassy in Chișinău. "This contribution…
On July 19, the Central Electoral Commission confirmed the results of July 11. A day later, the Constitutional Court announced that by the end of the week it will complete the procedures for validating the elec…
Our elected parliament may not go on summer vacation. At least that's what the interim president of the Action and Solidarity Party, Igor Grosu, announced in a TV show. Grosu motivated that his party has…