02 September 2020 | 15:05
Public manifestation in Tiraspol, Transnistria, Moldova's breakaway region organized a military parade with marches and armed forces celebrating the so-called Republic Day and to mark May 9. 
The separatist regime presented a parade of tanks from the allegedly Transnistrian army, armored vehicles, cannons, and projectile launchers, known as Katyusha.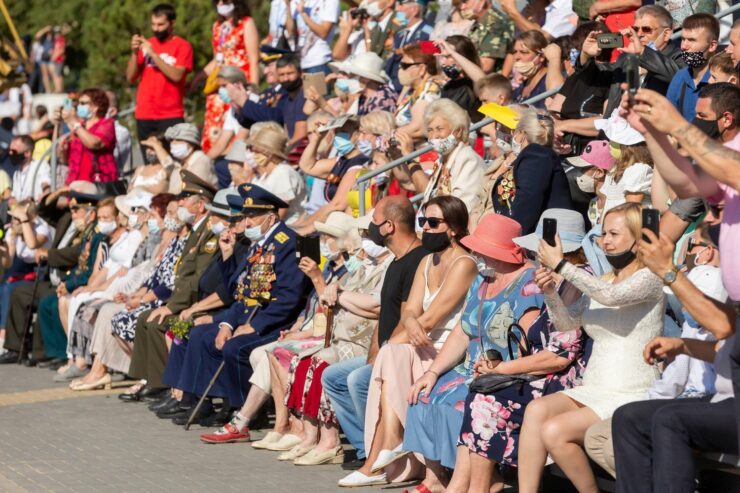 On September 2, 1990, the separatist authorities in Tiraspol, dissatisfied with the democratic processes, the officialization of the Romanian language, and the transition to the Latin alphabet in the former Soviet Republic of Moldova. Therefore, the 14th Russian Army stationed on the left bank of the Nistru River and self-proclaimed the region as the Transnistrian Moldovan Soviet Socialist Republic.
As Moldova gained independence in 1992, an armed conflict escalated between Chisinau and Tiraspol, ending with the intervention of the 14th Russian Army, whose units are still present there.
The Tiraspol regime remains unrecognized internationally. The Russian Federation supports it militarily, politically, and economically. The separatist government is considered authoritarian and does not respect human rights, known for the problems created for Romanian schools in the region, smuggling, unjustified arrests, and torture.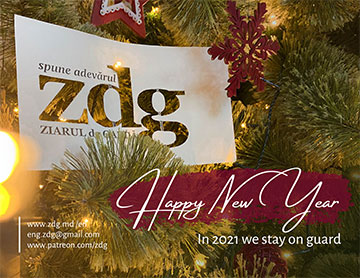 Press Release
13 August 2020
Natalia Gavriliță is the candidate for the prime minister position. The announcement was made today, January 27, during a press briefing by President Maia Sandu. "Today I made the decision to nominate Nat…
President Maia Sandu came with a message on International Holocaust Remembrance Day. She says that it is our duty to do everything possible so that such tragedies never happen again, anywhere in the world. R…
The General Prosecutor's Office confirms to ZdG the detention of the former anti-corruption prosecutor Roman Statnîi, a former subordinate of the suspended head of the Anticorruption Prosecutor's Of…
The Parliamentary Assembly of the Council of Europe adopted a resolution on undermining the independence of the judiciary in Moldova. The Assembly is concerned about the judiciary's proximity to political autho…
President Maia Sandu amended the regulations of the Supreme Security Council establishing new and exact criteria regarding the persons who can be appointed as members. Today was the first meeting of the new cou…
At the end of December 2020, the EU offered Moldova a batch of equipment to combat the COVID-19 pandemic as part of its "Solidarity for Health" Initiative in the Eastern Partnership (EaP) countries.