President Igor Dodon announced that Moldova will contract an emergency loan from the World Bank to support the farmers affected by the drought.
On August 10, during a press conference, Dodon announced that together with the President of the Parliament, Zinaida Greceanîi, and Prime Minister Ion Chicu, he discussed the possibility of contracting an emergency loan from the World Bank to support the farmers, who are suffering from the drought.
During the meeting, the country's top leaders discussed the situation in agriculture, especially the unprecedented drought, which caused great damage to cereal crops.
The head of state reminded that, previously, the authorities decided to offer aid to farmers in the proportion of 50 euros (1,000 lei) for one hectare of lost crop. 
In Moldova, about 200,000 hectares of crops of the first group (wheat, barley, etc.) were affected by the drought. Subsequently, the government will allocate about €10.1 million (200 million lei) for this purpose.
At the same time, about 500,000 hectares of the second group cereal crops (maize and sunflower) were affected.
"In this regard, the budgetary capacity of the Moldovan government is limited, so we decided to apply for an emergency loan from the World Bank to help farmers.
Members of the Cabinet of Ministers are about to start negotiations on this issue," said Dodon.
According to the head of state, in the coming days, government colleagues will begin the discussions with World Bank representatives on the issue of granting an emergency credit to Moldova.
"We will do everything we can to save farmers. If we do not help them now, then in the coming months many of them will not survive until the end of the year. Therefore, we need a loan to provide them with urgent assistance," said Dodon.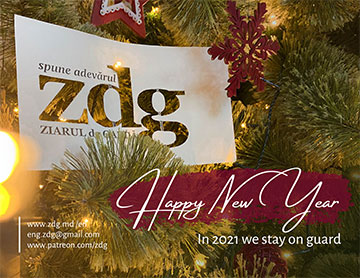 Petru Grozavu
23 August 2020
President Maia Sandu met with Josep Borrell, High Representative of the European Union for Foreign Affairs and Security Policy, Vice-President of the European Commission. Maia Sandu thanked for the constant sup…
The President of Moldova, Maia Sandu, had a meeting with the President of the European Commission, Ursula von der Leyen. Maia Sandu posted a message on Facebook and "thanked the President of the European Commi…
The Constitutional Court declared inadmissible the notification of the Action and Solidarity Party regarding the possibility of self-dissolution of the Parliament. The announcement was made today, January 18, b…
The President of Moldova, Maia Sandu, had a meeting with Laura Codruța Kövesi, Chief Prosecutor of the European Public Prosecutor's Office, in Brussels, during which the judicial reforms were discussed. &…
Durlești Forest, located in the suburbs of Chisinau, is destroyed under the eyes of the authorities. Instead of trees growing, we see reinforced concrete constructions all over the place, despite the fact that…
This week we watched a symptomatically sad meeting between three former Soviet countries' presidents: Vladimir Putin invited Armenian Prime Minister Nikol Pashinyan and Azerbaijani President Ilham Aliyev to a m…