Mass protests took place in front of the Baku Parliament on July 14, evening. Hundreds of Azerbaijanis have called for a major military offensive against Armenia, and several protesters have managed to force their way into the parliament building from where they were forcibly expelled, Jam-news.net and Meydan.tv report
The riots began after several residents of the Azerbaijani capital took to the streets to attend funeral ceremonies in memory of the 12 Azerbaijani soldiers, who lost their lives in clashes on the border with the Nagorno-Karabakh region. Among them are two high-ranking soldiers, General Polad Hashimov and Colonel Ilgar Mirzoev.
The crowd gathered in large numbers. After the processions took part in a march through the center of the capital Baku, the demonstrators demanded a military offensive in the Nagorno-Karabakh region, disputed by the two countries.
At night, the protest degenerated. The demonstrators set fire to several cars and stormed the parliament, and the police did not intervene until the protesters reached the parliament. Watch below more pictures taken by ZdG's colleagues from Meydan.tv.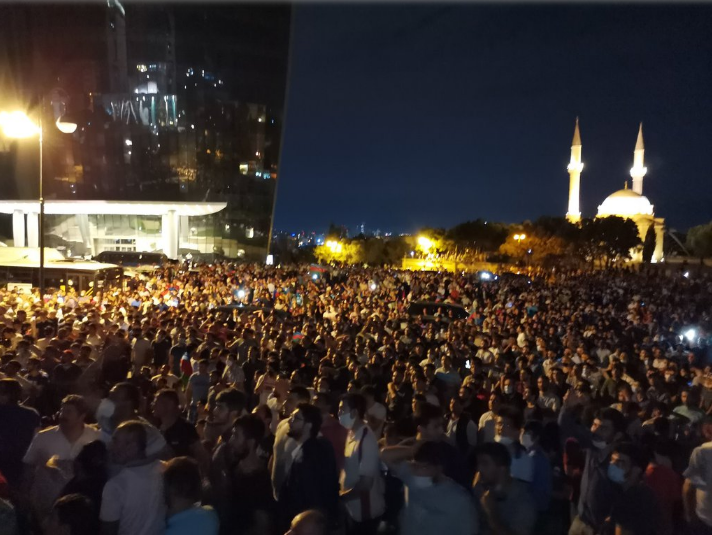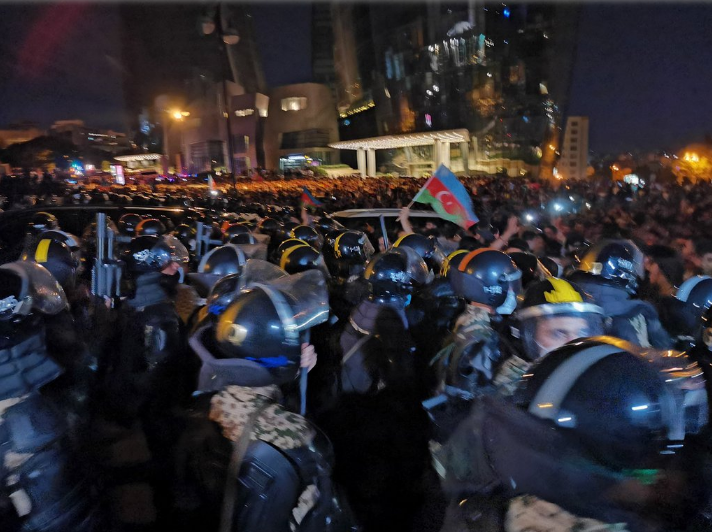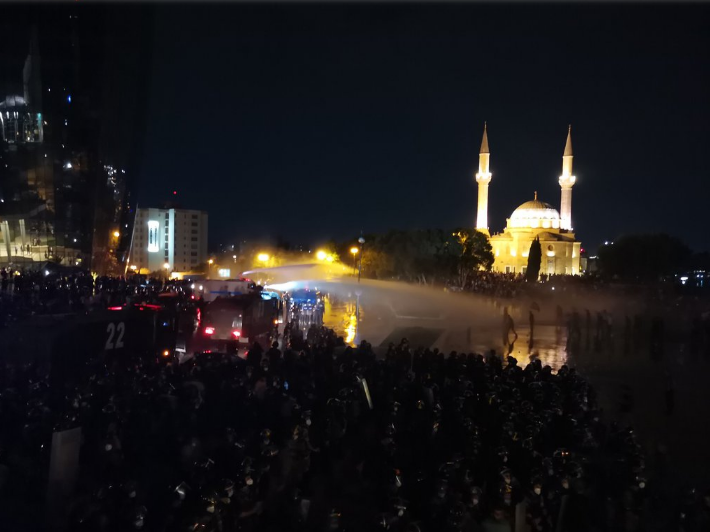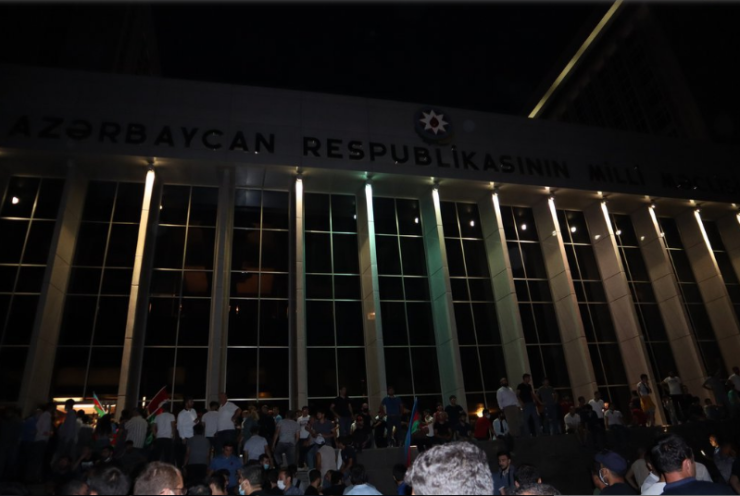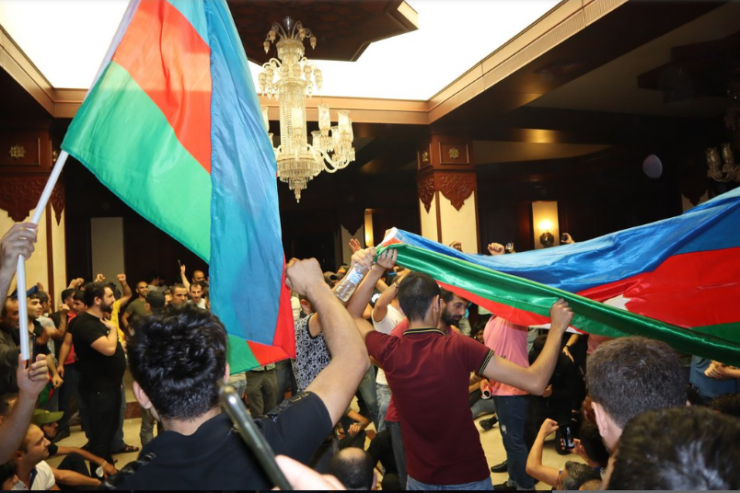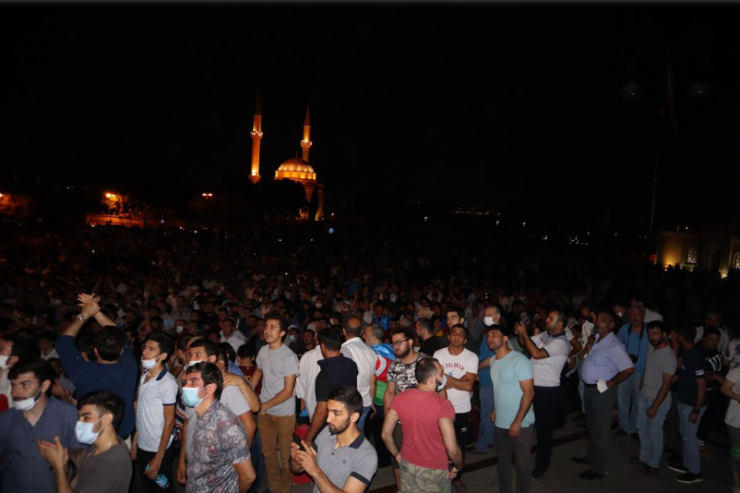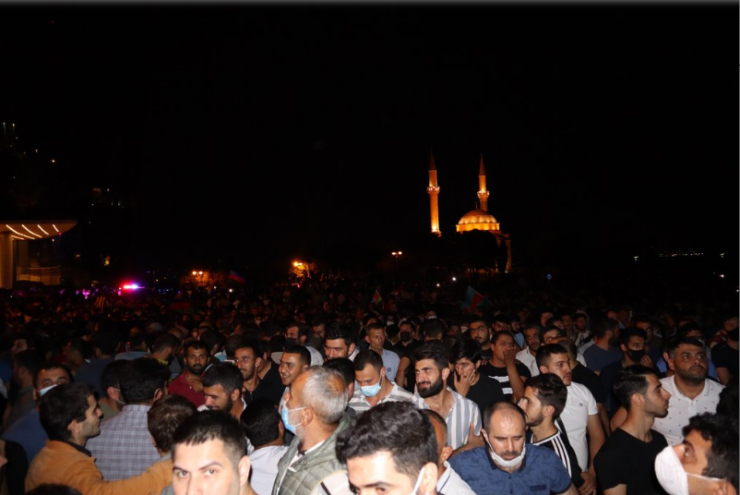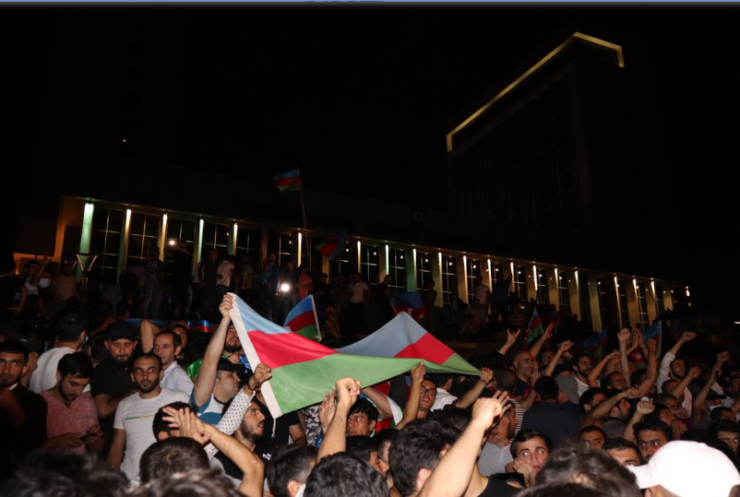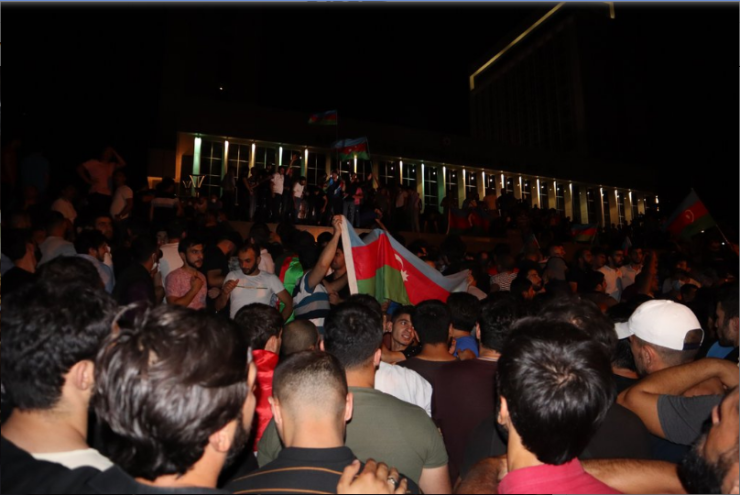 The situation in the disputed Nagorno-Karabakh region remains tense. Violence in the Nagorno-Karabakh region has continued since July 11, 2020. Both sides accuse each other of bombing civilian areas near the border.
The conflict between Armenia and Azerbaijan, two former Soviet states, over Nagorno-Karabakh territory remains unresolved, but recent fighting has taken place in Tavush, an area in the north of the disputed territory.
The two former Soviet states waged war between 1988 and 1994, when Armenia supported ethnic Armenians in the Nagorno-Karabakh enclave, a territory internationally recognized as part of Azerbaijan.
During an emergency meeting on July 13, 2020, Azerbaijani President Ilham Aliyev said that Armenia will take full responsibility for this challenge.
At the same time, Armenia accused Azerbaijan of using artillery systems in an attack to capture Armenian posts. 
On July 6, Azerbaijani President Aliyev mentioned that peace talks with Armenia to resolve the old Nagorno-Karabakh conflict had stalled. He also said that the recent talks between the foreign ministers of the two countries are pointless.
While looking for interesting local people to invite to the Moldovan-American Convention MAC8 in Seattle, that will be held between September 30th and October 2nd 2022, I found Vladislav Zotea, a mountain climb…
Starting with his own life story, in 2010, Jasminko Halilovic, originally from Bosnia and Herzegovina, began documenting a book about children growing up in war times. Meanwhile, meeting dozens of people who we…
Roskomnadzor (Federal Communications, Information Technology, and Media Surveillance Service) ordered Ziarul de Gardă to delete an article about Russia's war on Ukraine and asked Internet operators to blo…
Several articles published by ZdG during 2021 have had an impact and led to opening criminal cases or sanctions. The investigation "Concrete Instead of Trees in a Chișinău Forest" brought to the public's…
"I left the unit out of fear. I joined the army to do military service and not to let someone mock me. (…) The superiors reacted aggressively. I learnt nothing from the military service: I made repa…
"Fighting corruption is a very important process that we engage to complete; the country's strategy, however, must focus on education." A year after the inauguration of Maia Sandu as President…
-
-
eskort
-
eskort eskişehir
-
-
barista oat milk