The former Prime Minister of Moldova and former ambassador of Moldova to Moscow, Dumitru Braghiș, has been appointed as Moldova's ambassador to China. At the same time, Ion Stavila will be the ambassador of Moldova in Estonia. The appointments were made during the Government's meeting on June 17.
Dumitru Braghiş was prime minister from December 1999 until April 2001. He also ran for President (when the Parliament was electing the President of the country) but was defeated by Vladimir Voronin. In 2005, he run for the position of mayor of Chișinău, winning only 20 percent of the votes.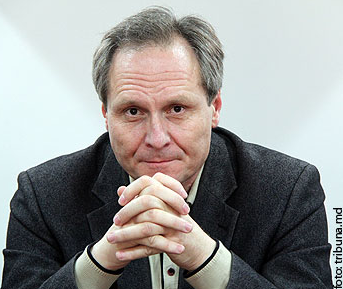 In 2005, he became a deputy on the lists of the Democratic Moldova Bloc. After his term as a deputy expired, he began working in the private sector, developing businesses.
He was a director at Vimax Consulting, a deputy director at Accent Electronic company and a director at UTI Systems International company, in the IT field. At the end of 2015, Braghiş was appointed Ambassador of Moldova to Russia. Now, Braghiș was appointed as Moldova's ambassador to China. 
At the same time, Ion Stavila will be Moldova's ambassador to Estonia.
From 2001 to 2004, Stăvilă was Deputy Minister of Foreign Affairs of Moldova. During 2004-2006 he was deputy head of mission at the Embassy of Moldova in Ukraine. In 2006-2009 he held the position of Deputy Minister of Reintegration of Moldova.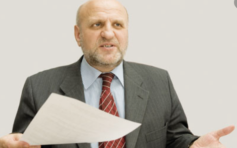 From July 2010 to June 3, 2015, he was Ambassador Extraordinary and Plenipotentiary of Moldova to Ukraine and by cumulation to Turkmenistan and Uzbekistan.
President Igor Dodon is reshuffling Moldova's diplomatic service, recalling and appointing new ambassadors abroad. On June 5, Dodon recalled Moldova's ambassadors to Canada, Austria, and Romania.
Previously, Dodon appointed new ambassadors to seven European states. Currently, Moldova has new ambassadors in Turkey, Latvia, Czech Republic, Bulgaria, Portugal, Poland, Ireland, and Italy.
The decision to reshuffle Moldova's diplomatic service comes months after Dodon criticized Moldova's ambassadors for wasting public money abroad. Moldova's diplomatic service is still developing. Subsequently, Moldova has a small number of ambassadors by profession. Most of Moldova's ambassadors are coming from the political field, being former deputies or members of governments.
The European Court of Human Rights issued a ruling on Tuesday, September 14, in the case of Petrenco and six other people against Moldova, recognizing the violation of several articles of the Convention by Mold…
Border guards at the Vărșand Border Crossing Point, Arad County, Romania found eight Afghan citizens who tried to cross the border illegally into Hungary, hidden in two cars driven by a Bulgarian and a Moldovan…
Iurie Podarilov, the new head of the General Police Inspectorate, is suing the institution he leads, demanding the calculation and payment of bonuses and salary rights, granted in addition to the basic salary.
The representatives of the Presidency issued on Saturday, September 18, a press release informing that President Maia Sandu will pay an official visit to New York, USA, between September 21-22. During the visit…
NATO and the Government of Hungary donated on Friday, September 17, to Moldova a batch of medical equipment containing 20 ventilation devices worth over 1.4 million euros. The donation was made following a requ…
The Institute of Emergency Medicine received on Thursday, September 16, a batch of 370 thousand surgical masks. The donation was made by the Government of the Federal Republic of Germany and the World Health Or…