President Igor Dodon says he will participate at Victory Day parade in the Moscow set for June 24. Dodon doesn't know how much the trip will cost, but he stated that usually, the Russain part covers the costs of the trip.
Dodon will participate at the Victory Day parade in Moscow set for June 24. Dodon said that organizing a parade in a time of pandemic is the right decision.
"I think this is the right decision. May 9 is Victory Day. This year we celebrate 75 years from the end of the Second World War. He who does not respect the past has no future. If the parade is organized on June 24, I will definitely attend the event " said the president.
Dodon stated that he doesn't know how much the trip will cost, but he mentioned that the Russian part covers the trips.
Dodon was also asked if he will stay in quarantine for 14 days after his alleged trip to Moscow. Dodon claimed that the quarantine isn't mandatory. Dodon mentioned that the decision of the National Public Health Commission provided that self-isolation was not mandatory in the case of business travel.
Vladimir Putin decided to postpone the Victory Day parade for June 24, due to the coronavirus outbreak. Currently, Russia has around 400,000 cases of coronavirus and continues to report thousands of new cases daily.
The texts from the page www.zdg.md are taken over within the maximum limit of 1,000 characters. The direct link to the downloaded article must be indicated in the case of web pages, IN LEAD, mandatory. At least one more hyperlink to the primary source must be indicated in the text. The media institutions that take articles or images for TV or radio shows will cite the source, and the printed editions will indicate the source and the author of the information. The materials on www.zdg.md are protected by Law 139 on copyright and related rights, including the Code of Ethics for Journalists in the Republic of Moldova. The full takeover of ZdG materials can be done only under the conditions of a prior agreement with the editorial office.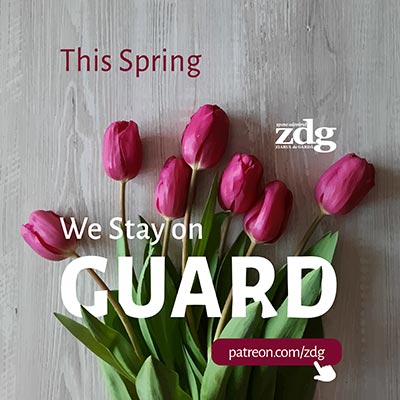 Press Release
24 November 2020
Moldova is refused extradition from Great Britain on the grounds of violating human rights, announces the Promo-LEX Association. A London-based law firm successfully challenged Moldova's request at the Hi…
The Interim Minister of Foreign Affairs Aureliu Ciocoi, the Minister of Foreign Affairs of Ukraine, Dmytro Kuleba, and the Deputy Prime Minister, the Minister of Foreign Affairs of Georgia, David Zalkaliani, pa…
The Central Electoral Commission is obliged to open more than 190 polling stations abroad for the upcoming parliamentary elections after the Supreme Court of Justice maintained the Court of Appeal's decis…
The Prosecutor's Office announced today that a former special administrator of Unibank, appointed in 2015, was detained for 72 hours in the billion-dollar bank fraud case being accused of abuse of office in the…
In the coming weeks, ZdG will publish the most important details about the candidates registered for the early parliamentary election of July 11, 2021. We decided to check the potential future deputies based on…
The interim prime minister, head of Moldovan diplomacy, Aureliu Ciocoi paid a working visit to Turkey on June 17-20 as head of the Moldovan delegation to the Summit of Heads of State and Government of the count…