Two photos with messages showing alleged discussions between Prime Minister Ion Chicu, the Minister of Health, Viorica Dumbrăveanu, and President Igor Dodon were massively shared on social media platforms.
The messages featured alleged discussions between the Prime Minister, the Minister of Health, and the President. The alleged discussions aimed to show that the coronavirus doesn't exist and the authorities are trying to exploit the cases to receive foreign aid. 
Although the messages were fake, they were massively shared by tens of thousands of people in groups on social media platforms, but also through messaging applications.
The Ministry of Health and the Government Respond to the Messages
The messages went viral. Many people considered them to be true, but the state institutions did not come up with reactions.
ZdG contacted, Vitalie Dragancea, Prime Minister Ion Chicu's communication adviser specified that such messages are stupid, adding that the Government does not need the press to debunk the fakes that appear. Dragancea mentioned that the Government is communicating with the citizens and doesn't need the press, because the government doesn't always trust in the press. He also claimed that the government will not keep debunking fake news as it means engaging with the people that produce them and entering their game.
The representatives of the Ministry of Health said the messages were not authentic, and that the Ministry will not comment on fake news.
Ziarul de Gardă tried to find out from whom and how the fake messages reached the social media platforms. We found that the oldest post was from April 30, this year and had over 1,600 shares.
In another group, over 6,800 Facebook users shared the post. Hundreds of other Facebook users, including public figures, shared the two messages.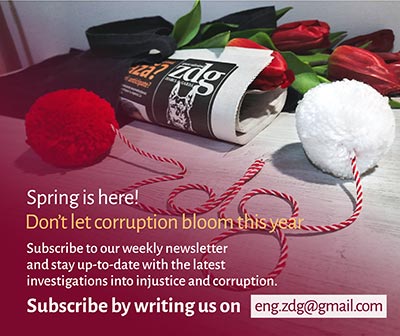 Cristina Dulea
07 October 2020
The European Union welcomes the delivery of 21,600 doses of AstraZeneca COVID-19 vaccine as part of a larger donation of 200,000 doses from Romania to Moldova, which arrived at the Chișinău Airport today. The d…
The Medicines and Medical Devices Agency authorized the Pfizer-BioNTech and AstraZeneca vaccines, as well as the Gam-COVID-Vac (Sputnik V) vaccine, to prevent the coronavirus infection. "On February 26, w…
President Maia Sandu had a meeting yesterday with the Minister of Foreign Affairs of Lithuania, Gabrielius Landsbergis, who is on a working visit to Moldova. The president claims that the current problems of Mo…
Dumitru Diacov, former president and current deputy of the Democratic Party risks losing part of his fortune after the National Integrity Authority found a considerable difference between the acquired wealth an…
Pavel Eni, the head of the Saint Lazarus cemetery, previously detained for corruption and later suspended from office at the prosecutors' request, was reinstated. The Chișinău Court took the decision on Thursda…
After the Constitutional Court declared Sandu's decree unconstitutional, she held a press conference stating her position. Deputies from different factions reacted to the president's position supporting or cond…