For three years Igor Dodon has been Moldova's president and for five years the Socialist Party which he led is one of the biggest parliamentary formations. Although during this period neither Igor Dodon nor his wife, first lady Galina Dodon, made any purchases of movable or immovable property to register on their behalf, the people around the president benefited from Dodon's growing political influence.
University classmates, friends and relatives close to the presidential couple secured millions in businesses and assets.
Political and electoral slogans about fighting poverty and corruption became a mere curtain hiding consolidated group interests. Aside from the political relations, the socialists around the president are linked to each other by chains of companies and economic advantages that have one common point- Dodon's family.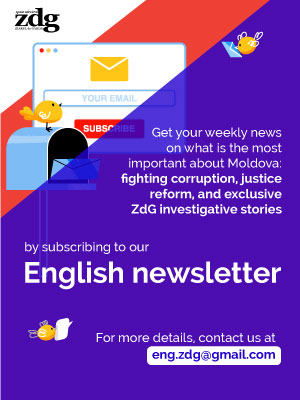 ZdG Reporter
11 July 2021
While looking for interesting local people to invite to the Moldovan-American Convention MAC8 in Seattle, that will be held between September 30th and October 2nd 2022, I found Vladislav Zotea, a mountain climb…
Starting with his own life story, in 2010, Jasminko Halilovic, originally from Bosnia and Herzegovina, began documenting a book about children growing up in war times. Meanwhile, meeting dozens of people who we…
Roskomnadzor (Federal Communications, Information Technology, and Media Surveillance Service) ordered Ziarul de Gardă to delete an article about Russia's war on Ukraine and asked Internet operators to blo…
Several articles published by ZdG during 2021 have had an impact and led to opening criminal cases or sanctions. The investigation "Concrete Instead of Trees in a Chișinău Forest" brought to the public's…
"I left the unit out of fear. I joined the army to do military service and not to let someone mock me. (…) The superiors reacted aggressively. I learnt nothing from the military service: I made repa…
"Fighting corruption is a very important process that we engage to complete; the country's strategy, however, must focus on education." A year after the inauguration of Maia Sandu as President…
-
-
eskort
-
eskort eskişehir
-
-
barista oat milk