15 September 2019 | 12:23
The Russian Federation delegation to the Joint Control Commission reiterated its compromise proposal to examine the situation created by installing border posts in the Transnistrian Security Zone. The Transnistrian delegation rejected the idea, which was submitted for the fourth consecutive month and is supported by representatives of Moldova, Ukraine and the OSCE Mission to Moldova.
This decision, which the Russian delegation reiterated on September 12, would allow for addressing some acute issues, as well as overcoming the blockade formed after the rejection of a series of weekly reports during the periods in which there were identified abuses by Transnistrian structures, especially in August this year.
We recall that at the meeting on July 25 (the last one before the planned break in August), our delegation intervened with a commitment project on refraining from committing violations that would tense the situation in the Security Zone, which was not supported by the Transnistrian side.
An eloquent example of the non-observance of the agreements and protocols in force is the challenges organized by the alleged Transnistrian security structures near the town of Pohrebea in Dubasari district.
On July 31, representatives of the Transnistria region's force structures took new provocative actions in the central sector of the Security Zone. Near a terrain where land cultivation was taking place, an on-duty police officer from Coșnița observed a group of four individuals dressed in military field uniforms and badges bearing the inscription "border patrol" in Russian (пограничные войска). According to their epaulets, the individuals held the military ranks of lieutenant colonel, major, captain, and major platooneer. These so-called officers refused to identify themselves, stating that they had come to stop illegal land cultivation work on the administrative territory under the jurisdiction of the Transnistrian authorities.
However, when the representatives from the Dubăsari Land Registry and Cadastre Directorate arrived, the self-proclaimed border guards withdrew to the Grigoriopol – Dubăsari road. According to the Land Registry and Cadastre, the lands in question fall under the jurisdiction of Coșnița City Hall.
Moldova's delegation informed the Commission and the Joint Military Command about the Tiraspol force structure's violation of the Security Zone's regime and called for measures to be taken to ease the tensions in the aforementioned locality.
At a meeting of the Co-Presidents of the Commission on August 2, the leader of the Transnistrian delegation maintained that there will be no future actions that could strain the situation in the Security Zone.
The Joint Control Commission was established after the 1992 Transnistrian War as a trilateral peacekeeping force and military command structure. It is made up of three parties: Moldova, Russia and the Transnistrian Region (an unrecognized breakaway territory belonging to Moldova). The Commission is responsible for ensuring the ceasefire and security arrangements in the region where it operates, which is known as the Nistru River Valley Security Zone.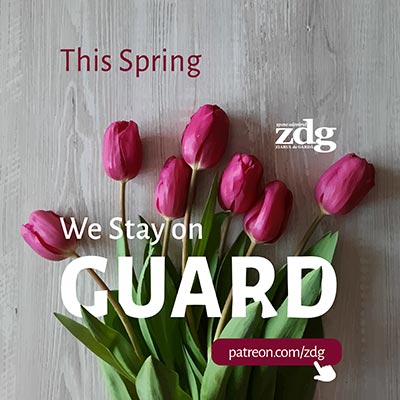 Alina Radu
08 December 2020
The Romanian interim Minister of Energy, Virgil Popescu, states that Romania explores various solutions to help Moldova overcome the crisis in the energy sector. In an interview given to the Digi 24 television…
During a working visit to Chișinău, the chairman of the European Commission for Democracy through Law (Venice Commission), Gianni Buquicchio, mentioned that the Venice Commission will come in the next period wi…
Strasbourg, 20.10.2021 – At the end of a fact-finding visit to the Republic of Moldova (12-15 October), the monitoring co-rapporteurs of the Parliamentary Assembly of the Council of Europe (PACE), Inese Lībiņa-…
Today, the European Union has published a report on the Association Implementation of the EU-Republic of Moldova Association Agreement. The report is published ahead of the 6th EU-Moldova Association Council on…
The member organizations of the National Platform of the Eastern Partnership Civil Society Forum follow with concern the developments regarding the negotiation with Gazprom on the supply of natural gas to Moldo…
In the next two weeks, the Moldovan Parliament will receive delegations from several parliamentary committees from abroad. The officials will have meetings with the President of the Parliament, Igor Grosu, and…