Source: LRCM
12 September 2023 | 19:36
Tuesday 12 September marks 26 years since the European Court of Human Rights (ECtHR) examined complaints against Moldova. In this context, the Legal Resources Centre from Moldova (LRCM) summarized in a document all the violations committed by our country, reviewing the types of violations and the judgments condemning our country.
According to the LRCM, in total, the state has been convicted 590 times for 764 human rights violations. Most of the findings concern violations of the right to a fair trial. The Moldovan authorities admitted 239 violations of this right, protected by Article 6 of the Convention.
This is followed by violations of Article 3 of the ECHR which provides for the prohibition of torture. State representatives neglected this provision in 180 cases. The right to liberty and security was also violated 113 times and the right to an effective remedy was violated in 65 cases, according to the LRCM.
"The document is an analytical effort aimed at informing society about the need to respect human rights, but also to increase the level of information of specialists about Moldovan cases at the ECtHR. We very much hope that this collection of case law will facilitate the application of ECtHR standards at the national level and contribute to the prevention of similar violations", said Daniel Goinic, Director of the Human Rights Programme at the LRCM.
The synthesis was prepared on the basis of a study of ECtHR case law in Moldovan cases available in the Court's HUDOC database. The violations were systematised in a table according to the articles and types of violations found. In the table, under each category, all the judgments in which a violation of the same type was found are mentioned. Since 2010, the LRCM has analysed the work of the ECtHR in Moldovan cases, preparing analytical notes for each year separately.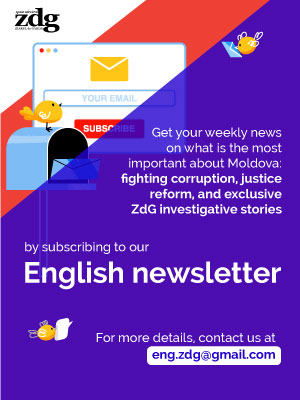 Petru Grozavu
21 August 2020
While looking for interesting local people to invite to the Moldovan-American Convention MAC8 in Seattle, that will be held between September 30th and October 2nd 2022, I found Vladislav Zotea, a mountain climb…
Starting with his own life story, in 2010, Jasminko Halilovic, originally from Bosnia and Herzegovina, began documenting a book about children growing up in war times. Meanwhile, meeting dozens of people who we…
Roskomnadzor (Federal Communications, Information Technology, and Media Surveillance Service) ordered Ziarul de Gardă to delete an article about Russia's war on Ukraine and asked Internet operators to blo…
Several articles published by ZdG during 2021 have had an impact and led to opening criminal cases or sanctions. The investigation "Concrete Instead of Trees in a Chișinău Forest" brought to the public's…
"I left the unit out of fear. I joined the army to do military service and not to let someone mock me. (…) The superiors reacted aggressively. I learnt nothing from the military service: I made repa…
"Fighting corruption is a very important process that we engage to complete; the country's strategy, however, must focus on education." A year after the inauguration of Maia Sandu as President…
-
-
barista oat milk
-
yatırımsız deneme bonusu