The National Anti-Corruption Centre (CNA), under the leadership of the Anti-Corruption Prosecutor's Office (PA), has completed the process of examining the money detected and seized during the raids carried out on Thursday, March 9, in the criminal case on illegal financing of the "Shor" political party.
As a result of the examination, according to the PA, the final amount was found to be 4 560 719 lei.
Total amounts after examination:
3 269 500 lei
64 490 euro
500 dollars
"A decision will be adopted next in accordance with the provisions of the Criminal Procedure Code in order to ensure the preservation of the money collected by the authorized institution," PA representatives said in a statement.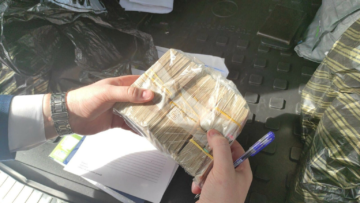 On Thursday, March 9, the PA together with the CNA and the Intelligence and Security Service (SIS) carried out several searches in the case of illegal financing of the "Shor" political party by an "organized criminal group".
As a result of the searches, the PA announced at the time that three people had been detained, in whose cars several sums of money "distributed in bags and envelopes in national and foreign currency in particularly large proportions" were allegedly found. The PA claimed that the sums involved were over 50,000 euros and over 2,500,000 lei, as well as lists of contact details of people who were supposed to "receive" the money.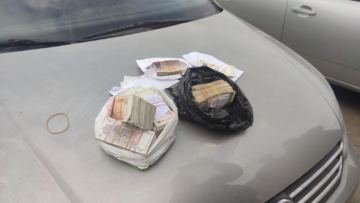 "The raids were carried out in the cars of so-called party 'couriers', responsible for receiving and transporting the illegal money to the presidents and vice-presidents of territorial offices, who in turn were to pay for the transport and remunerate people coming to protests organised by the party," the PA said in the published statement.
According to the PA, one of the persons allegedly involved in the receipt and transportation of money, against whom the Chisinau Ciocana Court on 20 February 2023 applied the preventive measure alternative to arrest (provisional release under judicial control), was repeatedly involved in the activity of receiving and transporting money.
While looking for interesting local people to invite to the Moldovan-American Convention MAC8 in Seattle, that will be held between September 30th and October 2nd 2022, I found Vladislav Zotea, a mountain climb…
Starting with his own life story, in 2010, Jasminko Halilovic, originally from Bosnia and Herzegovina, began documenting a book about children growing up in war times. Meanwhile, meeting dozens of people who we…
Roskomnadzor (Federal Communications, Information Technology, and Media Surveillance Service) ordered Ziarul de Gardă to delete an article about Russia's war on Ukraine and asked Internet operators to blo…
Several articles published by ZdG during 2021 have had an impact and led to opening criminal cases or sanctions. The investigation "Concrete Instead of Trees in a Chișinău Forest" brought to the public's…
"I left the unit out of fear. I joined the army to do military service and not to let someone mock me. (…) The superiors reacted aggressively. I learnt nothing from the military service: I made repa…
"Fighting corruption is a very important process that we engage to complete; the country's strategy, however, must focus on education." A year after the inauguration of Maia Sandu as President…
-
-
-
barista oat milk
-
Tipobet Giriş
-
Ligobet