From his position as president of Orhei district, Dinu Turcanu, the current leader of the anti-government protests of the Shor Party, has talked to several public persons or persons holding public positions: from former or current heads of state institutions to employees of the Intelligence and Security Service and the Ministry of Internal Affairs. Some of them are known in the public arena to have political views other than those of the party that Țurcanu represents.
In this edition we publish the first part of these discussions, which are strictly in the public interest.
Discussions with Oleg Cernei. The district councillor was asking for his support to mediate the statement that 68 PAS members are leaving the party
Oleg Cernei is a former member of the Action and Solidarity Party (PAS) and a district councillor in Sîngerei, who joined the party on its lists. In April 2022, he was expelled from the party after several misunderstandings and accusations were made. In May 2022, Cernei announced that he was launching a civic movement to be called Social Action Platform, with the same abbreviation as PAS, which would fully support the actions of President Maia Sandu.
While distancing himself from PAS, Cernei was in active communication with Dinu Țurcanu. In a messenger conversation between the two, Oleg Cernei sent Dinu Țurcanu the text of the statement announcing that 68 members of the ruling party would leave PAS. In another message, Cernei asks Țurcanu if he can help spread the statement to TV stations affiliated with the Sor Party. The two also discussed the fact that "on the right" there are no political alternatives.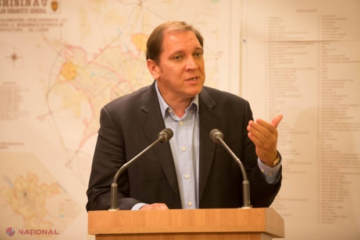 In the meantime, the two had several phone conversations and on the WhatsApp messaging application, and on July 26, Țurcanu shared with Cernei a request addressed to the Minister of Finance, Dumitru Budianschi, in which the president of Orhei district requested, on behalf of the Orhei district council, the allocation of 4.1 million lei for the payment of natural gas/heating energy for educational institutions in the district. "Thank you very much," Cernei replied.
Cernei: "I condemn this fugitive who stole the billion, including Dinu Turcanu"
Oleg Cernei: And I'm over there? Come on, you're already dreaming. I sent it not only to Dinu Turcanu (the declaration, ed.), but to many other people. What is the problem? Yes, so, I have appealed to several (TV stations, ed.). What is the problem? Ask Dinu about my relationship with him.
ZdG reporter: I'm asking you.
Oleg Cernei: I didn't manage to say a phrase that you already associate, interpret. These are called prejudices and stereotypes, when you rely on some information and already make hasty conclusions. I can already see where you are taking the discussion. I have known Dinu Turcanu since my student days. He was with the PPCD, I was with the League of Students of Moldova. I had no idea that Dinu Țurcanu was going to join Shor. In 1992-95 I was the president of the Students' League of Moldova and I fought for the language and history of Romanians. Dinu Turcanu was in the PPCD, in Iurie Rosca's Popular Front, which was still promoting the Romanian language and history. From there I know Dinu Țurcanu. I have a relationship… We have known each other since that period and we have been communicating all this time. I have nothing to do with your petty thoughts, which want to incriminate me some misery. Yes, I passed it on to Dinu. I have a communication with him, but I condemn the thief Shor and I also condemn Dinu. Don't insist on stupidity and impose on me what to answer. Shor is a common thief and so is Dinu Turcanu. I have permanently condemned him for supporting this fugitive. My relationship with Dinu I explained to you very Romanian. If you don't understand Romanian, I'm sorry. They know me from the student strikes.
Reporter ZdG: I asked you why you asked for that statement to be broadcast on TV channels affiliated to the Shor Party.
Oleg Cernei: I broadcast that statement to several people, namely Mr. Dinu. I don't see any crime in that. What is the problem?
Reporter ZdG: Why did you ask for the statement to be publicized?
Oleg Cernei: Dear Madam, please, don't insist on foolishness. I have given Dinu Turcanu that information. What's the problem. Do you want to associate me with Shor? Don't ask me rubbish. Sit in your seat and don't ask me any questions. I repeat once again and ask you to publish this. I condemn this fugitive. You want to incriminate me that if I sent Dinu Țurcanu… Don't insist on being stupid. I know your impudence in wanting to incriminate my association with Shor. I condemn this fugitive who stole the billion, including Dinu Turcanu. Goodbye.
Vlad Bilețchi's talks and live video of Shor Party protests: "I sent him the video and phoned him to say I was shocked by the impact"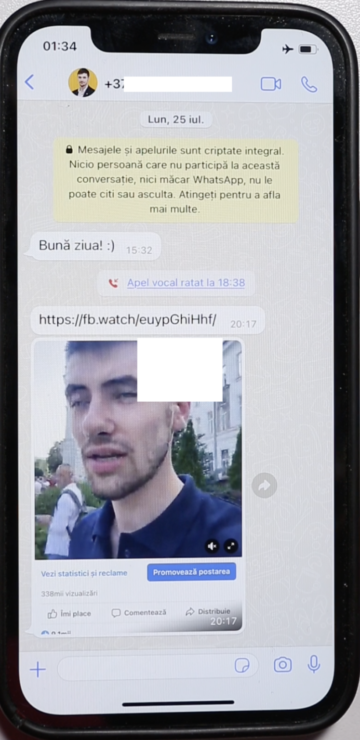 Also in the phone of the president of Orhei district we found a chat with the declared unionist Vlad Bilețchi, former president of the Alliance for the Union of Romanians (AUR). On July 25, 2022, Bilețchi writes to Țurcanu on the WhatsApp messaging application, "Hello :)". Later, Țurcanu calls him, and a few hours later Bilețchi sends him a video clip, made live during the protest organised by the Shor Party on 22 July in front of the Prosecutor General's Office. In the video Bilețchi walks among the people and asks them why they are protesting. He also urges people to protest at the Parliament, because, he says – "we have to change this government".
"I think their voice (protesters – ed.) must be heard. The bigger the gap between us and them, if we don't hear their slogans, slogans and what bothers them, we will not solve, for them, the problems. I want to tell you that there are a lot of them here. This is worrying. If you want to be mean and mock and say that they don't know what they are out for and that they are paid for, you can do it. It just won't change anything, because there are many of them and they have the right to vote, and they are dissatisfied," Bilețchi commented in the video.
Later, he meets with Țurcanu. "Greetings. You are Mr Dinu from Orhei, right? Tell me why are you protesting, what is the reason for the protest?", Bilețchi asked Țurcanu. The video also shows Țurcanu's speech on the threshold of the General Prosecutor's Office.
"They have every chance to be the future government of Moldova and that scares me and makes me unhappy, because PAS has destroyed all of us on the right, has dirtied us, has thrown garbage at us," Bilețchi commented. On 2, 3 and 6 August Turcanu phoned Bilețchi again, but the calls were reported as missed. Bilețchi admits, however, that he spoke to Dinu Țurcanu several times.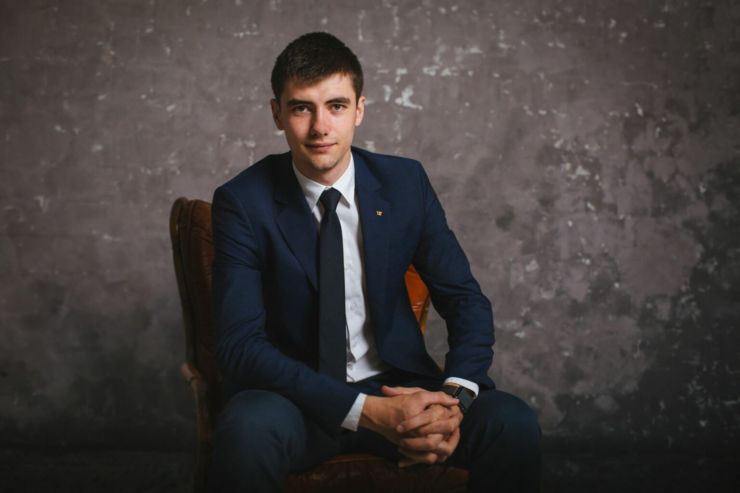 Vlad Bilețchi: I know Dinu Turcanu relatively recently, we have a mutual acquaintance, who works in the press and was once in the PPCD of Iurie Rosca and they were part of the new generation. I met him before I knew about his political activity, which I do not welcome or encourage, but this does not prevent me from saying hello and behaving in a civil and respectful manner. Yes, I sent him the video and called him to tell him I was shocked by the impact. It seems to me that the video had garnered over 600 thousand views, which is quite a lot for Moldova's online space for a single protest. At the time, I was trying to go to all the protests, including the ones the socialists or communists were doing to reflect first hand. We've discussed it before. I asked him what was the deal with the banned items that the press was reporting, I asked him, a few times, where the protests would be held because I couldn't find them on the internet. Once I asked him why they don't go and protest on Moldova 1, so that they can ask for an hour of audience like they used to ask for in the old days for other protesters. There are no discussions about money, deals or arrangements, they don't have to be. We talked a lot and even met on the subject of the Guitar Festival. I even went to the festival with my family. We discuss topics that are more Romanian, belonging to the culture. For me it really doesn't matter that he is in Shor.
Ciobanu and Turcanu discuss: "I will translate it into Russian. For the big man"
Dinu Țurcanu is also a cumătru* (relative, ed.) of Marin Ciobanu, chief administrator of the Free Economic Zone "Balti" from March 2010 to September 2022, current director general of the Investment Agency, subordinated to the Moldovan Government. The two also discuss the Sor Party's polls, public procurement and… Ilan Sor.
On March 10, 2020, Țurcanu writes to Marin that "the Competition Council (CC) has notified the Orhei City Hall that it has facilitated the resident economic agent of ZEL Balti in Orhei Sumitomo. I'll get the document and give it to you (the deputy director is on sick leave and the document is with him)". It was only in July 2022 that the press wrote that the German-Niponese Sumitomo Electric Bordnetze SE group had received illegal aid of about 268 million lei from the Orhei City Hall and the municipal enterprise Municipal-Local Services Orhei. The company challenged the CC decision.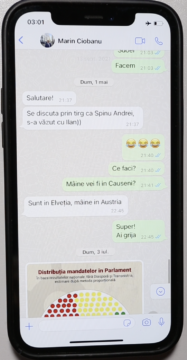 On February 10, 2021, Ciobanu asked Țurcanu if "Shor makes coalition with PSRM?". "Marin, I don't know, but logic says so. Dodon is the one who has the most to lose, in case of early elections, it's a sociological question," Țurcanu replied.
On May 1, 2022, Ciobanu writes to him: "There is talk that Spînu Andrei saw Ilan))". Țurcanu replied with three emoticons rolling on the floor laughing and with the messages: "What are you doing? Will you be in Causeni tomorrow?".
In another conversation, from 3 July 2022, the two discuss polls and the Sor Party's ratings. "Pi#dos stati,"("cool stats", foul language, ed.) Ciobanu writes. "Yes, but brat (brother, ed.) , to have some autonomy we need at least 15 percent. The ideal would be +/- 25 seats," Țurcanu replied. The poll showed that in case of early parliamentary elections, PSRM would get 43 seats, PAS – 37 seats, and the Shor Party would get 21 seats.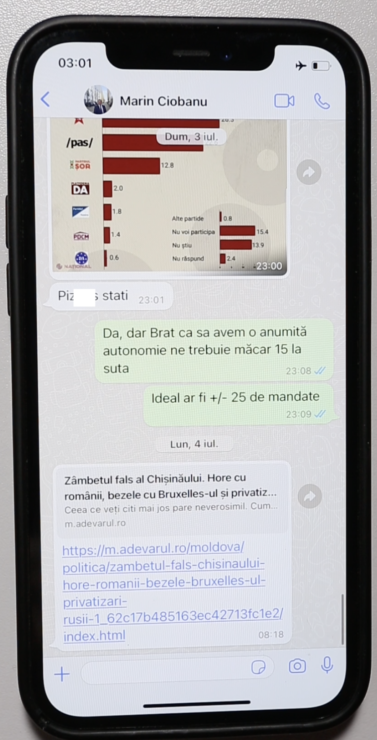 The two also spoke on the messaging app Viber. On June 3, 2020, Ciobanu asks "how is it going with the friends. The lamps", attaching a link to a news item in which it is written that Ilan Shor announced about the continuation of street lighting works still in two villages in Orhei district. The same day Țurcanu sends him the message: "Cumătru*, caroce(briefly, russian slang, ed.) I spoke with the guys. The situation is the same as the one I talked to you about. The public procurement procedure and the financial part are equally important. Everyone has realised the value and we will push as hard as we can. But I'm afraid it will be too little compared to what it should be as such. Bl#a those only ### head ("lying", foul language, ed.) with protecting the domestic manufacturer. You know damn well I'm pissed at them on this issue. They could really show they are different than the beach. But all talk so far. Anyway, pull hard for something to come out. Good luck." Ciobanu replies with, "Thank you. Good luck." On 19 November 2020, Țurcanu asks Ciobanu for "the texts of the amendments". "And here an A4 summary would be good. I will translate it into Russian. For the big gentleman," adds the Orhei district chairman.
Ciobanu: "Dinu is my classmate"
On November 21, 2020, the two discuss a 30-minute meeting at the town hall with the participation of a "she". "I hope it goes well. She's quick-witted. That's for sure. She catches on fast. As a suggestion… You know when Draxlmaier had problems with our airport, something wasn't working on time and you told me to talk to the airport people to fix it. Then I talked to her and she got involved. I don't know if she solved anything, but to tickle her pride a bit, we can thank her for getting involved," Țurcanu told her.
And on 27 November 2020, Turcanu asked Ciobanu for advice on a silkworm project in Orhei. "3500 households in the district connected in this process. It's a Boris Foca guy from the Moldova Chinese Chamber of Commerce. You know him: Is the guy okay? I think he knows something in this field as Chinese are specialists here", wrote the president of Orhei district to him. "He's a bit of a wizard," Ciobanu replied. "Poneal,"("Understood", russian, ed.) was Țurcanu's reply.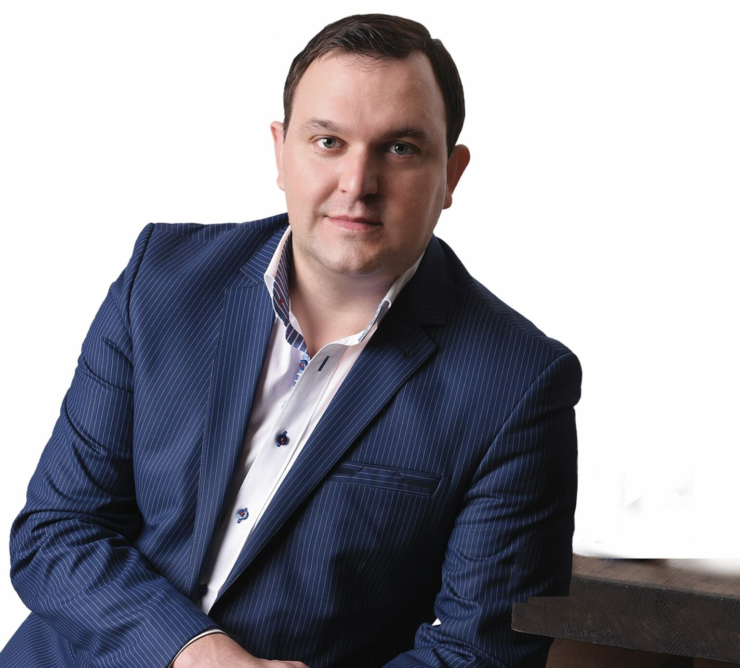 Marin Ciobanu: I communicate with a lot of people. Dinu is my classmate. You have to be informed and if I inform myself on the other side I don't see a problem. I didn't support them financially and I didn't participate with them in the protests. I was informing myself. We had to work together, because the big investment, Sumitomo, was made in Orhei. You can't avoid collaborating because he's a district president. We are in a situation where we have to work with everyone. I could have met with them at the town hall on work issues. I don't do politics. We bring investment to the country and we have to work with everybody. If you separate because they're blue or green, you're not doing anything. I have not been a party member since 2010 and if I had taken blue or green hats when there was PDM or PLDM, no project would be done in the country. That's why we also attracted 300 million, because we work with everyone.
Valentin Eșanu: "Please take a look at the situation, give me a call and tell me if you can"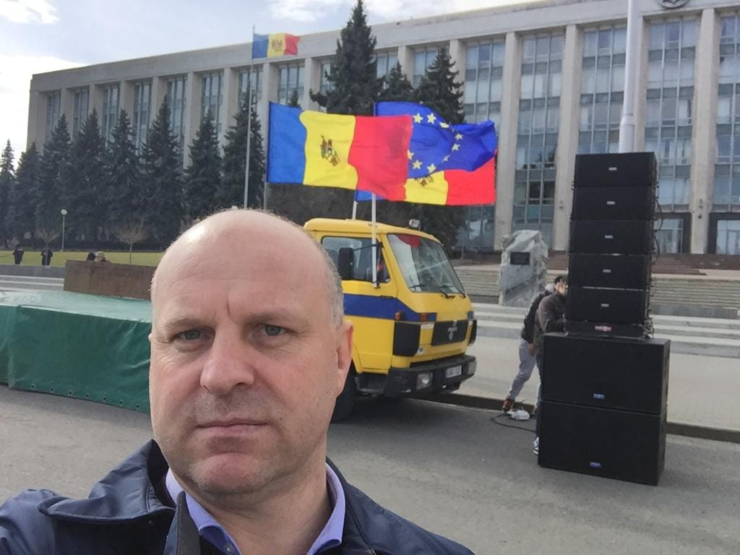 Dinu Țurcanu also held talks with businessman Valentin Eșanu, president of the Metal Employers' Association. Discussions between the two reveal that they are on friendly terms. In the conversations between the two we found only one personal discussion on the WhatsApp messaging application, namely that "the sauna is postponed". Otherwise, the two discuss the Shor Party, the metal business and how Turcanu should "take control" of obtaining an urban planning certificate.
On December 17, 2019, Esanu writes to Țurcanu: "Cumătru*, ask the press you interviewed to remove the questions to the answers I gave. If possible 5 seconds before giving the questions until the final answer, and another 20 seconds all together. If possible tomorrow morning".
On July 26, 2020, Esanu writes him a name – "Ciorici Iurii – Nisporeni", and Turcanu replies that "There is no such person in our structure in Nisporeni. He may be hanging around us, but he is nowhere to be found. I will check in Ungheni". "I was told Nisporeni Ungheni. He brags that the party gave him a car", replies Esanu.
On 13 August 2021, Esanu writes to him, without giving details: "We did the job yesterday evening". On 30 November 2021, Țurcanu sends Eșanu a speech presenting a new metallurgical plant. The next day, on 1 December, in Chisinau, a presentation of the project to build a metallurgical plant in the Straseni district took place. It was announced that the plant would be built by the company "Omnisteel", of which Valentin Esanu is a co-founder.
And on 15 February 2022, Esanu sent Țurcanu an audio message asking him to "take control" of the situation with the town hall, which "should have given the urban planning certificate a week ago". "Cumătru*, hello. Look, please, what is the situation with the town hall… of the land… I don't know what it's called anymore. They're misleading. It's been a week since the town planning certificate and we haven't received it. Please take a look at the situation and give me a sound and tell me if you can," asks Esanu.
Valentin Eșanu: We had discussions, we called each other from time to time. I didn't deny that he is my cumătru* (relative, ed.). Iurii Ciorici is a person who robbed us of money at a collection point. He took money for metal, to collect in Nisporeni, and disappeared. He was walking around Nisporeni and said he was from the Shor Party and I wanted to check if the information was correct. I bought a piece of land in Orhei district, we have a metal collection point. We submitted a certificate to the town hall, but the mayor didn't want to give us a town planning certificate. We asked him to see why this is so. But he didn't get involved. We didn't even get a planning certificate. We rarely communicate.
Dinu Țurcanu to Viorel Melnic: "If I don't have your support I won't even start"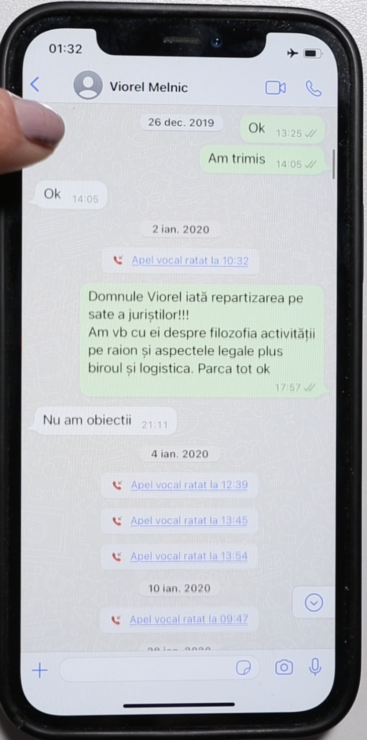 From Dinu Țurcanu's phone call we also learned that he consults and coordinates his work in the Orhei District Council with Viorel Melnic, who in February 2019 became a member of the Chisinau Parliament from a constituency in the Transnistrian region and who admitted that he was Ilan Șor's intermediary at Unibank, his name also appearing in the Kroll Report, which investigated the theft of $1 billion from the Moldovan banking system. Melnic was previously director of the Customs Service (2008-2009) and deputy economy minister in 2006. Later, he was also the president of the "For Orhei" Association, an organisation that announced it had sponsored several projects in Orhei, particularly during Ilan Shor's time as mayor.
Melnic and Țurcanu have had constant talks since December 2019, and Țurcanu addresses Melnic as "Mr Viorel". "If I don't have your support, I won't even start," Țurcanu wrote to him in June 2021, after Melnic had scolded him about setting up a children's playground in the village of Sămănanca, Orhei district, sending him a photo. "Stop this h*ineaua ("stop this", foul language, ed.). The district is laughing. There are signals from several mayors," Melnic wrote to him. "We in Sămănanca have not opened the playground and they have nothing to laugh about. I'm a bit surprised by the whole thing. If there's a problem, it came up before we opened. I'm banging my head. They don't want to work. If they have any questions they should address them specifically where the field opened. They feel like their bread has been taken out of their mouth. And I would be very curious who gave you the photo without informing you properly," Țurcanu replied. "I'm documenting this objectively and coming up with a two-way discussion," Melnic told him.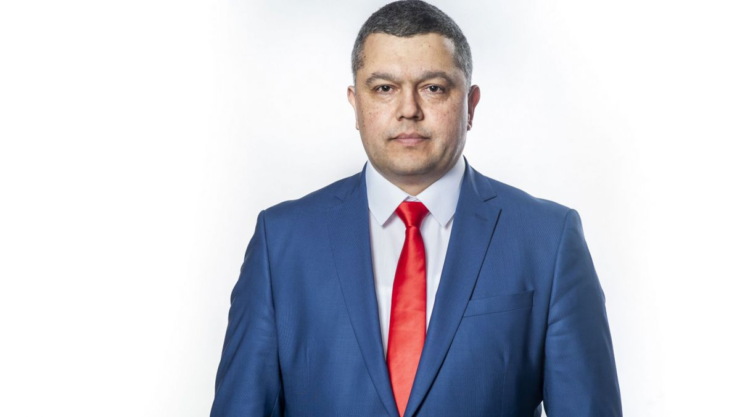 Viorel Melnic: I don't know how you understood from his writings that he is coordinating with me. There was a time when I was an advisor to the mayor and I was coordinating infrastructure items. Afterwards I detached myself from there. We communicate, but that doesn't mean I coordinate his work. I wouldn't allow myself to coordinate the work of local elected officials. At the very least, this is unethical. Since 2019 I think there have been discussions that have remained so…as human relations. Something is not right. It's hard for me to answer because over time there are many activities that we do and to infer now from a certain context that this is exactly what happened. You won't remember what you did 2-3 years ago either. At the Samananca? Are you sure that this beautiful text came from me? I don't really use that language, especially in writing. Verbally, one can, in a critical state of nerves. It's the language that counts because, once I don't use it, I try to distance myself from the fact that I was the author of this phrase in his address. No, something is not right. I don't even remember such work being done in such a village. I don't deny that I had discussions with him. I was there officially present and, naturally, some human relations were created. Being a specialist in the economic field, I would normally consult them afterwards. But not to coordinate their activities. I think this is exaggerated.
Viorel Jardan: "He was somehow trying to position us against the government, but we did not accept this element"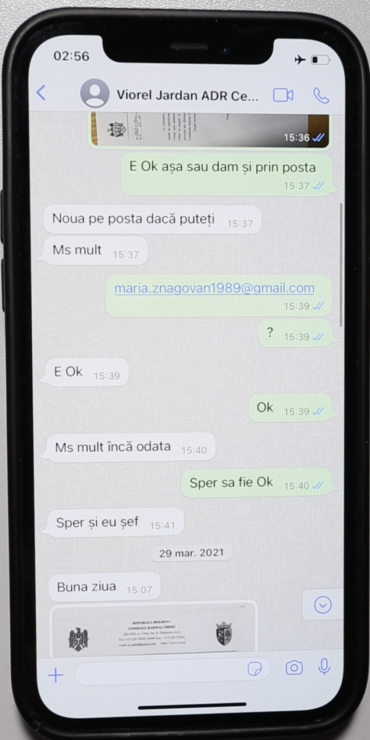 And with Viorel Jardan, during his time as president of the Regional Development Agency (ADR) Centru, Dinu Țurcanu consulted several times about projects and money for projects. On 28 September 2020, Țurcanu sent Jardan a request to the ADR Centru to check. "I hope it will be ok," writes Țurcanu. "I hope so too boss," Jardan replied.
In a March 29, 2021 conversation, Țurcanu asks Jardan to talk to the State Chancellery, "to help us formulate a Council decision to give the money for the projects." "There is so much noise that the Chancellery will refer the matter anyway," Țurcanu writes to him. "I have the formula, it's up to you if you don't want something special. I talked to them, Iurco was also head of the Chancellery and discussed it", Jardan replied, giving him some details about the projects of the Clisova and Ciocliteni town halls in Orhei district. Viorel Jardan previously worked at the Milsami football club, owned by Ilan Shor, and later was a district councillor for the Democratic Party of Moldova, which also propelled him to the position of head of the ADR Centre. Jardan is also a relative of Petru Jardan, a member of the Moldovan Parliament on the lists of the Shor Party.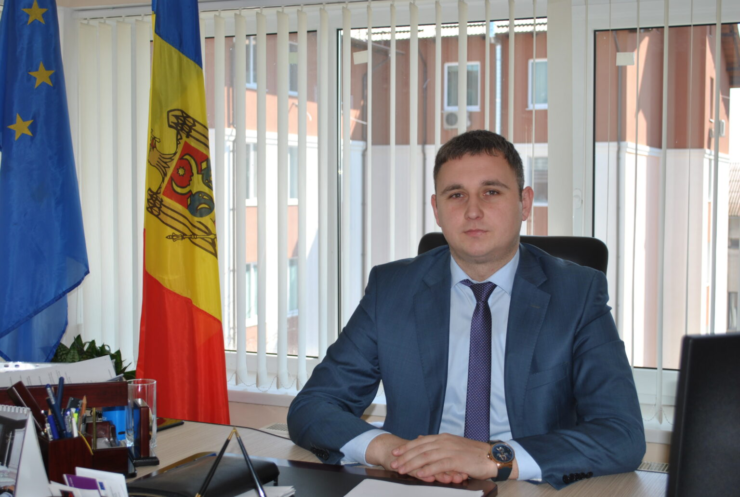 Viorel Jardan: The relationship with Dinu Țurcanu is exactly the same as the one with all the presidents of the 13 districts that were territorially subordinated to ADR Centru. We had such discussions with almost all of them. Periodically, we have the meeting of the Regional Development Council Centru and we discuss absolutely all issues. Somehow, he was trying to bring out the element that he was being removed from all central political calculations and programmes. We had discussions and I don't think it's something out of the ordinary. We discussed projects and programmes, there was a dissatisfaction about the Ministry of Finance. He was somehow trying to position us against the government, but we did not accept this element. Plus, we had an invitation to the Guitar Festival. The last discussions were within the framework of the Siret-Prut-Nistru Euroregion platform, where I am the vice-president. That's about it, we had no other relationship.
Former Moldova Social Investment Fund (FISM) chief: "We have known each other for a long time"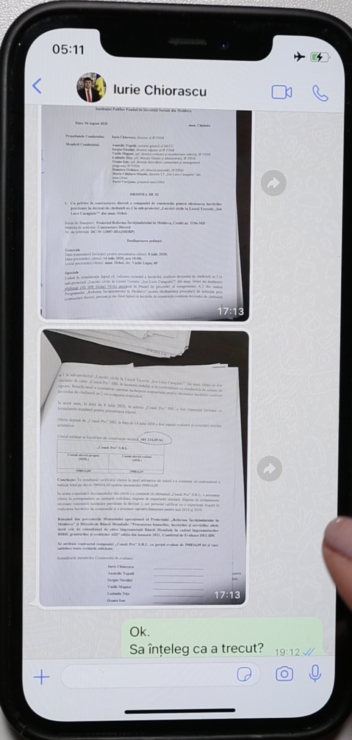 Iurie Chiorescu, former director of the Public Institution "Social Investment Fund of Moldova" (FISM), a democrat, is also among the people in public office with whom Dinu Țurcanu has spoken. Chiorescu held the portfolio of IMF director from March 2019 to September 2021.
On 21 November 2019, Iurie Chiorescu sends Dinu Țurcanu news about his election as district president. The link is accompanied by the message "well done, ours rule". "Cheers, Iurie. I'll call you. Just a bit," Țurcanu replied. "Shalom," Chiorescu replied.
On August 4, 2020, Chiorescu sent Țurcanu the minutes of a meeting of the IMF Evaluation Committee, which discussed the direct contracting of the company "Consit Pro" SRL, to carry out works at the "Ion Luca Caragiale" High School in mun. Orhei. "Ok. I take it it passed?" asked Turcanu. "Only for the sake of the President of Orhei," Chiorescu replied. Most of the time, Chiorescu greets Țurcanu with the messages "Shalam" and "Shalom brat" ("brother", ed.). The two shared several jokes and jokes between them. Iurie Chiorescu used to be a PLDM deputy, and later joined the PDM.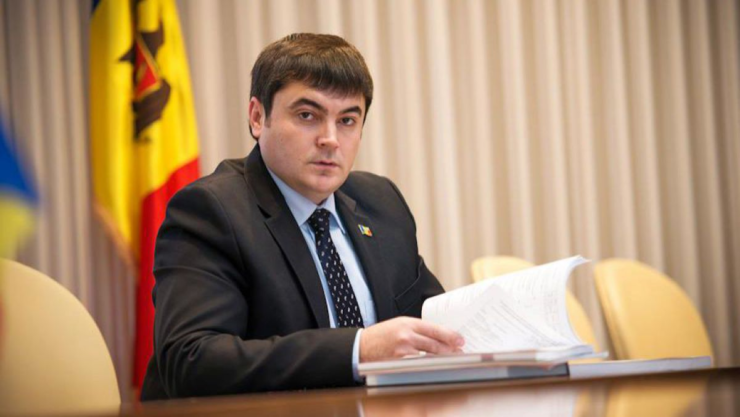 Iurie Chiorescu: When I was director of the IMF I talked to many people. Certainly, I also talked to him. We have known each other for a long time. With the high school work it was on a World Bank formula, it was not something out of the ordinary. It was about their contribution, the district council's contribution, the mayor's contribution. Good work was done there. An elite high school. I didn't influence it or him. It was a large committee. He was anxious that it wouldn't be… there was extensive work there. It was a 10-12 million project. We knew each other since he was in PPCD and I was in another party organization. Politically I don't care, he doesn't care.
Turcanu to Rosca: "Boss, can I call you?"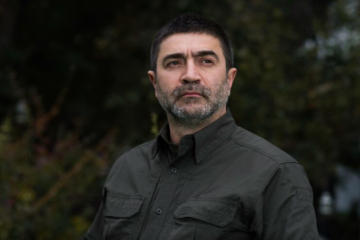 Dinu Țurcanu has also been chatting with Iurie Roșca, former leader of the Christian Democratic People's Party (PPCD), on the WhatsApp messaging app. In the messages, Țurcanu calls Roșca "boss" or "boss", and the discussions end with "Guardian angel" and "Godspeed". Several times Țurcanu writes to Roșca – "Take care of the tension", and before calling him, Țurcanu usually asks Roșca if he can contact him. Most of the time, he writes "Boss, can I call you?".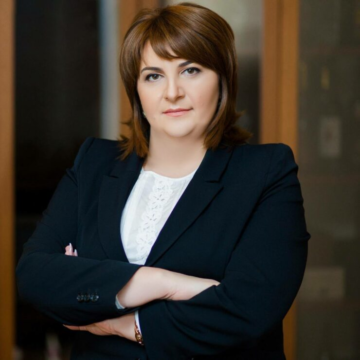 Eleonora Graur, a former member of the PDM, who in July 2021 ran for a new mandate as a member of parliament on the lists of the Shor Party, wrote to Dinu Turcanu on February 26, 2021 to ask him "when could you receive my brother-in-law Andrian Furdui?. He's a very good boy, you won't regret if you take him on your team. I assure you. Eleonora Graur bothers you". "I'll talk to my colleagues on Monday," Țurcanu told him. On 21 October 2021, Graur returned with another message telling Țurcanu that Furdui "wants a gym to train children in karate and has now found one, but needs your help". In 2019, Furdui was the PDM candidate for mayor of Cucuruzeni village, Orhei district. Previously, he was chief architect at Rezina City Hall. Eleonora Graur was the chairwoman of the Rezina District Council for eight years.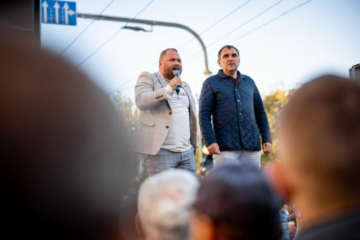 Dinu Țurcanu has spoken several times with Roman Nicoară, one of the leaders of the protests organised by the Shor Party. In May, Țurcanu writes to Nicoară on his messenger. "Money bag?" "Boss," Nicoară replies. The context of the conversation is unclear, but later in October, several members of the Shor Party, including Roman Nicoară, were detained, and searches turned up dozens of bags with "Boss" written on them, in which there was money. Subsequently, in August Nicoară asked Țurcanu "who we are talking to about tents". "With me," Dinu Țurcanu replied. "Dragoș with Ciuru 2 big ones and me a small one" (meaning 2 big tents and one small, ed.), Nicoară asked him. At the time, the Shor Party was protesting in Chisinau against the government, and many of them subsequently spent the night in tents set up in front of state institutions.
cumătru* – the term in Romanian refers to the relationship between the parents of the child and his/her godparents. Example: Ion is Maria's cumătru – it implies that Ion was the one or one of those who baptised Maria's child.
While looking for interesting local people to invite to the Moldovan-American Convention MAC8 in Seattle, that will be held between September 30th and October 2nd 2022, I found Vladislav Zotea, a mountain climb…
Starting with his own life story, in 2010, Jasminko Halilovic, originally from Bosnia and Herzegovina, began documenting a book about children growing up in war times. Meanwhile, meeting dozens of people who we…
Roskomnadzor (Federal Communications, Information Technology, and Media Surveillance Service) ordered Ziarul de Gardă to delete an article about Russia's war on Ukraine and asked Internet operators to blo…
Several articles published by ZdG during 2021 have had an impact and led to opening criminal cases or sanctions. The investigation "Concrete Instead of Trees in a Chișinău Forest" brought to the public's…
"I left the unit out of fear. I joined the army to do military service and not to let someone mock me. (…) The superiors reacted aggressively. I learnt nothing from the military service: I made repa…
"Fighting corruption is a very important process that we engage to complete; the country's strategy, however, must focus on education." A year after the inauguration of Maia Sandu as President…
-
-
barista oat milk
-
yatırımsız deneme bonusu