The European Commission has assessed how the countries of the Western Balkans and those of the Eastern Partnership: Georgia, Ukraine, but also Moldova met the requirements for visa liberalization.
The report concluded that the countries concerned continue to meet visa liberalization requirements and that visa-free travel continues to bring economic, social, and cultural benefits to the European Union (EU) Member States and partner countries. However, there are areas that require further action, according to a press release issued by the European Commission.
Thus, the Commission notes that corruption remains a problem in all countries covered by this report.
"Moldova and Ukraine have suffered particularly from bank fraud, making little progress in prosecuting those involved and in recovering fraudulent assets. In Moldova, important actions have been taken, but these efforts must be strengthened and supported," the communiqué states.
In Ukraine, it is important to maintain and strengthen the independence of anti-corruption institutions. The EU support will continue to be conditional and will depend on real progress on the reform agenda, in particular, in the fields of anti-corruption and justice.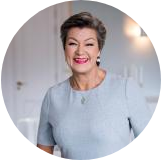 "The visa liberalization process is a powerful tool for promoting transformative reforms, including in the area of ​​justice and security. This process facilitates people-to-people contacts and strengthens the links between the EU and the citizens of the Western Balkans and the Eastern Partnership countries. Over the years, we have seen significant progress by visa-free partners that strengthen our relationships. Continued efforts are needed to maintain these achievements, "said Ylva Johansson, European Commissioner for Internal Affairs.
All visa-free countries assessed in this report will need to make further efforts to ensure full alignment with EU visa policy.
The Commission will continue to monitor the fulfillment of visa liberalization requirements through meetings of senior officials, as well as through the regular meetings and dialogues of the Justice, Freedom and Security Subcommittee between the EU and visa-free countries.
For Moldova's citizens, the visa-free regime entered into force in April 2014, and for Ukraine in June 2017.
While looking for interesting local people to invite to the Moldovan-American Convention MAC8 in Seattle, that will be held between September 30th and October 2nd 2022, I found Vladislav Zotea, a mountain climb…
Starting with his own life story, in 2010, Jasminko Halilovic, originally from Bosnia and Herzegovina, began documenting a book about children growing up in war times. Meanwhile, meeting dozens of people who we…
Roskomnadzor (Federal Communications, Information Technology, and Media Surveillance Service) ordered Ziarul de Gardă to delete an article about Russia's war on Ukraine and asked Internet operators to blo…
Several articles published by ZdG during 2021 have had an impact and led to opening criminal cases or sanctions. The investigation "Concrete Instead of Trees in a Chișinău Forest" brought to the public's…
"I left the unit out of fear. I joined the army to do military service and not to let someone mock me. (…) The superiors reacted aggressively. I learnt nothing from the military service: I made repa…
"Fighting corruption is a very important process that we engage to complete; the country's strategy, however, must focus on education." A year after the inauguration of Maia Sandu as President…
-
-
barista oat milk
-
yatırımsız deneme bonusu